Indiana Hospitals help provide free educational materials to patients for National Breast Cancer Awareness Month.
TeleHealth Services partners with the American Cancer Society, Milner-Fenwick and St. Francis Hospital & Health Centers to provide patients free access to breast cancer awareness educational content for National Breast Cancer Awareness Month
TeleHealth Services, the nation's leading provider of interactive patient education systems and healthcare-grade televisions for hospitals, today announced the launch of its Breast Cancer Awareness Campaign in support of October's National Breast Cancer Awareness month at three Indiana hospitals. Participating hospitals will offer all patients and their families free access to multi-lingual educational videos that can help them recognize the importance of breast health and when to seek medical care.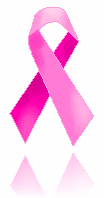 Breast cancer is the most common cancer among American women, with the chance of developing invasive breast cancer at some time in a woman's life being slightly less than 1 in 8. According to the American Cancer Society (ACS), in 2010, about 207,090 new cases of invasive breast cancer and 54,010 new cases of non-invasive/early forms of breast cancer will be diagnosed in women. Additionally, about 39,840 women will die from this disease. As the leading interactive patient education solution provider, TeleHealth Services will use its TIGR system, an on-demand patient and staff education system, to provide vital breast cancer self-examination and educational information to thousands of patients throughout the month. This effort is designed to engage women in taking a larger role in their health, and runs in conjunction with additional breast cancer awareness activities planned throughout October to educate the community about the importance of awareness and early detection.
Breast Cancer Initiatives at St. Francis Hospital & Health Centers include:
•    Free access to educational videos on breast health/importance of self-testing, courtesy of TeleHealth Services' interactive patient education system and educational content partners
•    Breast Cancer Support Group (at Mooresville location)
•    Cancer Support Book Club (held on the third Thursday of every month at Indianapolis location)
•    Relay for Life Breast Cancer Team
•    Race for the Cure Team
•    Birdies for Breast Cancer
•    Consultations with Breast Specialists (at Indianapolis location)
Participating healthcare facilities offering free access to the interactive breast cancer awareness educational plans include three of St. Francis Hospital & Health Center locations in Beech Grove, Indianapolis and Mooresville, IN.
Nurses will encourage at-risk populations to view these videos and become more informed. Patients will then access the education plan using their bedside television, empowering them and their families to be active participants in their own health and wellness.
The education plan includes: "Breast Self-Exam and Breast Health," "Breast Cancer Early Detection," and "Breast Facts: the Basics," in both English and Spanish from Milner Fenwick as well as ACS's "Real Women, Real Talk, Real Answers about Mammography."
"With breast cancer being such a random and deadly disease, and one woman being diagnosed with breast cancer every 23 seconds, it is of the utmost importance that patients play a larger part in their education and awareness of early detection," said Tracey Smith, community manager for the American Cancer Society Raleigh Chapter. "By partnering with TeleHealth, we hope to get in front of patients to let them know how important self-exams and mammograms are when it comes to their long-term health. The TeleHealth family has been an extraordinary friend and ally in this mission to end a disease that will kill nearly 500,000 women this year alone. Responsible corporate citizens like TeleHealth Services truly understand how their support and involvement can help us change that awful statistic forever."
"Utilizing TIGR, hospitals nationwide have been changing the way patients are educated on their conditions," said George Fleming, CEO of TeleHealth Services. "The TIGR patient education solution transforms the patient television into a complete interactive educational resource which empowers patients and their families through the recovery process. TeleHealth is very excited to be working with the American Cancer Society, Milner-Fenwick, and our partner facilities to be able to provide patients with breast cancer health materials, and be able to raise awareness and better educate patients on the importance of screenings that can catch this deadly disease in its earliest stages. There is nothing more important than giving communities the opportunity to support, discuss and share hope in the ongoing battle to cure this affliction that strikes so many. Together, through this moving, educational and thought-provoking program we can take another step to beat breast cancer."
"It's our goal to have our patients be as knowledgeable about the importance of breast health and the dangers associated with undetected breast cancer as possible," stated Mindi Matthews, community outreach coordinator for St. Francis Hospital & Health Centers. "By empowering them to learn more about how to properly self-test and getting the facts behind breast cancer through the TIGR system, we are giving patients the tools they need to know when to seek medical help, and to lead healthier, more informed lives."
TeleHealth Services has provided interactive patient education systems to more than 450 hospitals throughout the country. Videos are available on many types of common health conditions and can be obtained in multiple languages.
"Milner Fenwick has been involved in this patient education space since 1975 so naturally, our content has shifted media from film, to tapes, to DVDs," said David Milner, President, Milner-Fenwick, Inc. "During our 12 year relationship with TeleHealth, we have seen the company continue to respond to the new technological advancements that are happening with video on-demand systems. Partnering with TeleHealth allows us to provide hospitals with the customized solutions they require to effectively educate their patients."
About TeleHealth Services:
With more than 2,500 healthcare clients across the country, TeleHealth Services is the nation's leading provider of integrated technology and communications solutions for the healthcare market. Combining 50+ years of healthcare expertise and partnerships with industry leading manufacturers, TeleHealth Services is uniquely positioned to offer a full suite of hospital technology solutions that includes:
•    Interactive patient and staff education platforms
•    Healthcare-grade televisions and accessories
•    Patient protection and security systems
•    Bedside patient entertainment solutions
•    The latest educational and entertainment content
•    Custom designed communication systems
•    Comprehensive design, implementation, and service packages
•    Flexible financing solutions
Headquartered in Raleigh, North Carolina, TeleHealth Services is a division of Telerent Leasing Corporation, which was founded in 1957. Telerent is a wholly-owned subsidiary of ITOCHU International, Inc., a U.S. company based in New York City and Global 500 Corporation.  For more information on TeleHealth, call 800-733-8610, or visit at http://www.telehealth.com/.
St. Francis Hospital & Health Centers:
St. Francis Hospital & Health Centers, founded in 1914 by the Sisters of St. Francis of Perpetual Adoration, is one of the largest health care systems in Indiana, with three main facilities in Beech Grove, Indianapolis and Mooresville. St. Francis Hospital is part of a network of 12 growing hospital campuses in Indiana and Illinois owned and operated by the Sisters of St. Francis Health Services, Inc. St. Francis is also the only teaching hospital in Indiana to receive the HealthGrades Distinguished Hospital Award for Clinical Excellence™ three years consecutively, and has been ranked among the top 5% of all hospitals in the country for overall clinical performance. For more information, visit St. Francis Hospital & Health Centers.
About Milner-Fenwick:
Milner-Fenwick, Inc is a nationally known producer and distributor of patient education programming for over 25 years. Its library includes over 250 videos (many of them produced with leading medical associations) as well as a growing selection of digital products such as CD-ROM and DVD. In addition to patient education, Milner-Fenwick provides other services such production, duplication and order fulfillment for other organizations. Milner-Fenwick publishes one of the largest libraries of patient education covering many areas of health and medicine. For more information, visit http://www.milner-fenwick.com.
About American Cancer Society:
The American Cancer Society (ACS) combines an unyielding passion with nearly a century of experience to save lives and end suffering from cancer. As a global grassroots force of more than three million volunteers, they fight for every birthday threatened by every cancer in every community. ACS save lives by helping people stay well by preventing cancer or detecting it early; helping people get well by being there for them during and after a cancer diagnosis; by finding cures through investment in groundbreaking discovery; and by fighting back by rallying lawmakers to pass laws to defeat cancer and by rallying communities worldwide to join the fight. As the nation's largest non-governmental investor in cancer research, contributing about $3.4 billion, ACS turns what they know about cancer into what they do. As a result, more than 11 million people in America who have had cancer and countless more who have avoided it will be celebrating birthdays this year. To learn more or to get help, call 1-800-227-2345 or visit http://www.cancer.org.
For more information on any of these top Indiana Hospitals please visit the links below.
St. Francis Hospital & Health Centers
St. Francis Hospital Indianapolis
St. Francis Hospital – Beech Grove
St. Francis Hospital – Mooresville