Although there are so many instances when dealing with a healthcare issues that things don't go well, I thought it important to report when a company responds well to patient concerns.
Many of you may be following our story regarding different types of colonoscopy preparations.  And the issue of whether or not your doctor takes the time to inform you about side effects or dangers of certain prescription medications.
Safety of any medicine that  you are taking is always first and foremost. What good does it do you to seek help or treatment for a condition and find out that the medicines that are prescribed or that you are taking could cause more harm than good?
Because the patient in our colonoscopy preparation story was given a prescription by his physician that cost $92.79 at the pharmacy to be filled, and the patient after filling the prescription went home and researched the medication and found unacceptable side effects, he initially thought he was going to be out of pocket for the entire cost of the medication that he was not going to use.  However, he thought about it and decided that close to $100.00 for a prescription medication was just too much to waste, and so he headed back to his pharmacy to have a talk with the pharmacy manager about the medication and to inquire about getting a refund.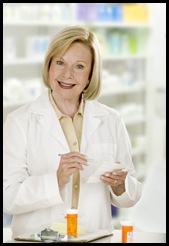 The good news was that unlike so many other situations when asking for a refund, the patient experienced absolutely nothing but excellent service from the pharmacy. The patient went to the counter and asked if it were possible to return a medication.  He was only asked one question "Why would you like to return it?"  The patient was prepared and presented documentation from the FDA about the dangers of the medicine that he had been prescribed and told the staff at the pharmacy that he did not feel comfortable taking such a medication, especially when he was not aware of the reported side effects or warnings for the oral bowel preparation medication.   The Pharmacy Manager and then Store Manager were both very courteous and pleasant about handling the refund immediately after the patient provided this information. What a nice change to not have to demand to see anyone "higher up" and the refund was provided cheerfully and respectfully.
The pharmacy that provided such good customer service was Walgreens. Needless to say the next time the patient needs a prescription he will have no problems in going back to Walgreens because of the positive experience he had with regards to how they handled this issue.
There are both challenges and positive experiences in today's healthcare environment. It's good to know that there are companies out there like Walgreens that think listening to patient concerns is simply good business!