Regular colorectal cancer screening or testing is one of the most powerful weapons for preventing colorectal cancer.
Screening is the process of looking for cancer in people who have no symptoms of the disease.
In a November 2008 report, the USPSTF (US Preventive Services Task Force) as part of the AHRQ (Agency for Healthcare Research and Quality ) in considering the magnitude of benefit from a colorectal cancer screening program, noted with high certainty that there are substantial benefits to screening asymptomatic adults. (Asymptomatic adults mean adults with no symptoms). Given the substantial benefit and small harms, the USPSTF recommends screening for colorectal cancer in all asymptomatic adults from 50 to 75 years of age. Balancing the small benefit and potential increased harms, the USPSTF does not recommend routine screening in asymptomatic adults from 75 to 85 years of age and recommends against screening in asymptomatic adults older than 85 years of age who have previously been adequately screened.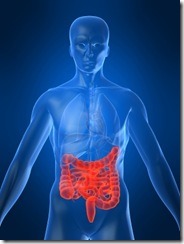 Younger adults can develop colorectal cancer; however the chances increase markedly after age 50. More than 9 out of 10 people diagnosed with colorectal cancer are older than 50. About 10% of people have a family history of colorectal cancer. Those who have a family history or other risk factors for colorectal polyps or cancer should talk with their doctor about starting screening at a younger age and/or getting screened more frequently.
You are at increased risk of developing colorectal cancer, if you have a history of adenomatous polyps (adenomas), especially if the polyps are large or if there are many of them.
You are more likely to develop new cancers in other areas of the colon and rectum if you had colorectal cancer before and the chances of this happening increases if you had your first colorectal cancer when you were younger
Getting screened for colorectal cancer is important. Colorectal cancer has several screening exams from which to choose from.
In March 2008, the American Cancer Society, the U.S. Multi-Society Task Force on Colorectal Cancer, and the American College of Radiology jointly recommended screening for colorectal cancer beginning at 50 years of age by :
(1) high-sensitivity Fecal Occult Blood Test (FOBT) or Fecal Immunochemical Test (FIT) annually,
(2) flexible sigmoidoscopy every 5 years,
(3) double-contrast barium enema every 5 years,
(4) CT colonography (virtual colonoscopy) every 5 years,
(5) colonoscopy every 10 years,
(6) fecal DNA at an unspecified interval.
Regular screening can often find colorectal cancer early, when it is most likely to be curable. In many cases, screening can also prevent colorectal cancer altogether. This is because some polyps, or growths, can be found and removed before they have the chance to turn into cancer.
You May Also Be Interested in Reading:
Is Your Doctor Giving You the Whole Story About Preparing for a Colonoscopy
What You Should Know Before Having Any Type of Colonoscopy Sedation