Colon cancer is the 2nd leading cause of death from cancer in the United States, more than breast cancer and Aids combined. Approximately 50,000 Americans will lose their lives this year to the disease.   That represents half of those diagnosed with colon cancer annually.  Despite these staggering figures, colorectal cancer is one of the most preventable and commonly found cancers. 
So how do you find or diagnose colon cancer? By having a colonoscopy exam. During a colonoscopy, a physician, generally a gastroenterologist, uses a flexible, lighted fiber optic tube to examine the inside of your entire colon and rectal area.  This area, which is approximately 6 feet long, is normally smooth, but for some reason, certain people can develop abnormal growths called polyps inside their colons. It is important to remove these polyps and test them for cancer. Even if they are not cancer, all polyps should be removed, because the experts think that almost every single colon cancer will have begun it's life cycle as a small non cancerous polyp.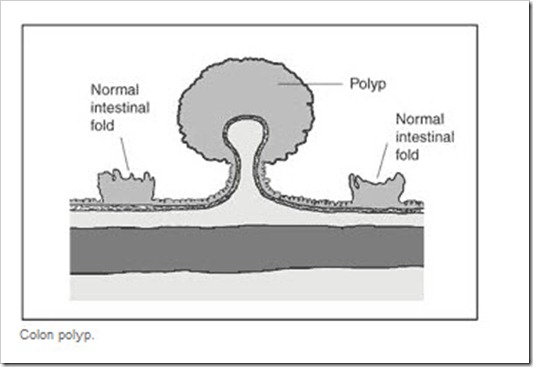 Colonoscopies are routinely recommended after the age of 50 to screen for colon cancer because your risk increases with age. If you have a family history of colon cancer or other risk factors, screenings may be recommended at an earlier age.
Barriers to Screening? Why Some Americans are Not Getting Colon Cancer Screening

Although we've been hearing more frequently about the importance of colon cancer, there are, according to the Kaiser Foundation, more than 50 million Americans who now are uninsured.  Almost everyone in the US over the age of 65 has Medicare coverage, but for those between the ages of 50 and 65 who don't have insurance or can't afford care, that leaves many without needed health care screenings and/or medical attention. Colonoscopies may cost around $1800.00 and for those without health insurance, cost alone can be a barrier towards being able to afford care.
According to health care professionals, getting the word out to patients about colon cancer screening and the importance is only the first step.  What's needed,  are additional resources for screening patients across all areas of the United States, not just selected states or even only some counties.  Patients  struggle, especially in this economy, to be able to access the care that they need.  Taylor Powers, RN, BSN said "one of the most frustrating parts of educating patients about the the importance of early detection is to find out that patients do not have adequate financial resources with which they can receive care. Or to field questions from patients who tell us that their state has financial assistance for colonoscopy screening in some zip codes, but not all. Telling  a patient who is high risk for colon cancer and who, based on their age, certainly would qualify for screening, that there are no reduced cost screenings that are available is difficult. There are many more patients falling through the cracks and we can and must do better."
Local programs are available in certain states right now, and the goal is to get this message out to all who may need information on colonoscopy screening.   Patients in the District of Columbia, for example, The Lombardi Comprehensive Cancer Center at Georgetown University and Howard University are collaborating on a project to provide free colonoscopies for under- or uninsured District of Columbia residents who are age 50 to 64 years old.  The program is financially supported by the DC Department of Health and  the DC Cancer Consortium.   Residents in qualified areas may be able to receive a colonoscopy free of charge if they are underinsured or if their insurance does not cover the colonoscopy procedure and they meet certain requirements.
But patients must hurry if they are to find out about this special program in DC or District of Columbia Hospitals. The colon cancer screening program ends on May 31, 2011. District of Columbia Residents may learn more about the program and see if they quality by calling Howard University's Screen for Life Program at  202-865-7741.   Georgetown University's Screen for Life Program may be reached by calling 202-469-2338.
It is proven that colon cancer screening saves lives.  Let's make sure that all residents in the DC area who are 50-64 years old and who may need colon cancer screening are aware of this free colonoscopy program. You can help by sharing this information today.