Colon Cancer – Screenings Can Safe Lives – What You Must Know about Colon Cancer Prevention
It's a test most of us don't want to talk about. And so we don't. But if you are 50 years of age or older or if you have a family history of cancer today is a good day to start talking about colon cancer screening .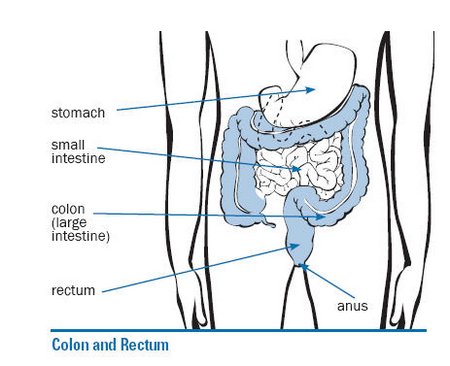 Colon cancer affects both men and women and colorectal cancer is the second leading cancer in the United States. Can you imagine that? The second leading cause of cancer in the US, and so many of us still don't want to talk about it? We're running a feature series on colon cancer and we'll bring you along for the process of what it's actually like to have a colonoscopy. We'll give you tips on how to make the preparation much easier, and even bring you into the operating room so you can see a colonoscopy performed. And by showing you what to expect, our hope is that you will take the time to talk with your doctor about scheduling your own exam and or speak to family members who may be putting off getting screened.
Just this week, I had a few conversations with some friends about getting a colonoscopy. Some of my friends were well educated about the importance of getting screened, while others thought that they would not be able to get over their embarrassment of having a test like a colonoscopy performed. The great thing that I hope you will take away from our series on colonoscopies is that this is one test that can make such a difference in people's lives! Please don't risk your life or that of a family member because of a little bit of squeamishness about getting a screening exam. There are medications that you will be given to take away any discomfort, and in the hands of an experienced gastroenterologist, the exam will be over in no time.
Isn't it better to take a few hours out of your day to be tested, rather than risk having to start chemo therapy and/or have other treatments for a cancer that in most cases could have been prevented?
It is estimated that 40% of all adults aged 50 or older, the group that has the highest risk of developing colon cancer, are still not getting screened appropriately. A gastroenterologist that I interviewed for this article told me that he remembers a lovely 57 year old lady who had never had a colonoscopy. Unfortunately, the woman was unaware that she should have had an initial screening exam when she turned 50 years of age, and by the time she came into his office for some stomach problems, the colonoscopy showed that she had advanced colon cancer and she died.
It is estimated that colorectal cancer has 148,000 new cases each year, and out of these cases, 50,000 people will die. Please don't be a statistic. Get informed, talk to your doctor and get screened. You can do it and