Free H1A1C Testing offered at Select CVS Pharmacy Locations with Minute Clinics for Patients with Diabetes
Diabetes affects about 23.6 million people in the United States. That's approximately 7.8% of the entire country's population according to 2007 Diabetes Statistics. Of those numbers 17.9 million Americans have already been diagnosed with Diabetes, yet another 5.7 million of you don't even know you have it.
Complications from diabetes may include blindness, heart disease or stroke, kidney disease, amputations and even death.
Because diabetes is dangerous—it was the 7th leading cause of death in America in 2006, and even those numbers are low because many will perish without even having Diabetes listed on a death certificate. If you have diabetes however, you are two times more likely to die than someone your age without diabetes.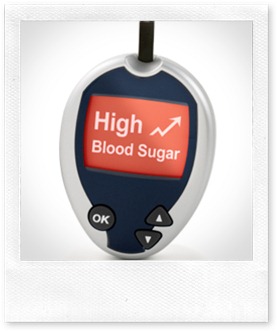 Blood sugar testing is one way that patients and their doctors can monitor how a diabetic patient is doing with their treatment plan. In addition to one time blood sugar or blood glucose tests, one of the tests that is ordered several times throughout the year is called the H1A1C or A1C test for short.
Unlike a one time blood glucose test which measures the amount of sugar in your blood during that one particular point in time, the H1A1C test gives much more valuable information on how you're doing over time. The H1A1C test can actually determine an average of your blood sugar levels over the past 3 months! This helps both patient and doctor make any changes necessary to keep your blood sugar levels managed more effectively.
Question: What Should Your H1A1C Levels Be If You Have Diabetes?
Answer: Most physicians will strive for patients to have H1A1C levels below 7%
For a limited time CVS Minute Clinics are offering adult Diabetic patients (those over 18 years old) , with Free H1A1C Testing. Available throughout December 31, 2010 or until supplies last, this may help those with limited funds over the holidays or those without insurance to be able to have their blood sugar levels evaluated free of charge. Note: Not available in Massachusetts, Maryland, Nevada and Pennsylvania. You can search for a CVS Minute Clinic Online to find a location nearest you.
How is the H1A1C Test performed?
The H1A1c test is an easy test to administer. When you go into a CVS Minute clinic, your finger will be cleaned with alcohol, and then you will have your finger pricked with a very tiny needle so that a small drop of blood can be collected. In about five minutes, your results will be available, and will be discussed with you at the Clinic.
According to the material provided by CVS, while waiting for the test results, there will be a discussion about your medical history and the provider will also check your vital signs.
During this busy holiday season, one thing not to neglect is your health. By taking the time to have your  blood sugar tested, you'll know whether your "on track" to keep your Diabetes in check or know if it's time to make some adjustments.
It is recommended by the American Diabetes Association that people with diabetes should have their H1A1c level checked at a minimum of twice a year. The H1A1c test should not replace your daily glucose testing if you are already diabetic. This test is meant to complement the treatment plan you're on by giving you and your doctor additional information about how your treatment is being managed over time.
The H1A1c test is a free test given at CVS stores with Minute Clinic Locations. No appointment is necessary but you should go online to check the hours that your local Minute Clinic is open and also make sure that this service is available in your area. The H1A1C test only takes a few minutes and can give you information that is critical for you to keep your diabetes in check not only throughout the holiday season, but also through the beginning of the upcoming New Year.