Consumers warned not to consume Little Bear Brand Greens because of possible Salmonella Contamination:
On Monday, December 27, 2010, Texas company J&D produce issued a voluntary recall of both cilantro and parsley after officials confirmed salmonella had been found on cilantro in a Detroit processing plan and on parsley in a plant in Quebec Canada.  Nearly 7000 cases of curly parsley and cilantro have been recalled.
In the United States the parsley that was packaged under the Little Bear name was distributed to Connecticut, Massachusetts, Michigan, Missouri, New Jersey, New York, Ohio, Pennsylvania, Rhode Island, Texas Washington and Wisconsin.  In Canada the recalled parsley was sent to Quebec and Ontario.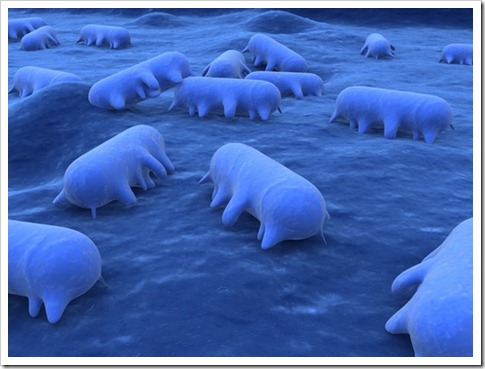 Cilantro, also packaged under the Little Bear name was sent to Colorado, Illinois, Massachusetts, Michigan, New Jersey, New York, Ohio, Pennsylvania, Texas, Washington and Wisconsin in addition to Ontario and Quebec.
The pack date on the products that are affected by the recall are November 30th and December 6th. Additionally, the company was recalling other greens that were also processed using the same equipment.  These other products include items packaged under the Little Bear label and consist of:  leek, arugula, gold beet, collards, kale, plain mustard, curly mustard, parsley, Swiss chard, green Swiss chard, rainbow Swiss chard, kohlrabi, beets, methileaf, mint, turnips, daikon, red Swiss chard, dill and turnip greens.
"It's imperative to protect public health, even if that means being overzealous in expanding the scope of the products we're calling back," James Bassetti, president of J&D Produce Inc., said in a statement. "We will work closely with regulators, health officials and our customers in bringing back the products. Meanwhile, we've already implemented immediate measures to make sure we minimize the likelihood of this re-occurring." 
How Does This Affect You as the Consumer If You Think You May Have Purchased One of These Recalled Food Items?

So many times throughout the year we get "updates" about possible food contamination. But what is a consumer to do if you have purchased an item that could potentially be on the recall list? If you're like me, you may think the quickest, easiest way to find out about a product you have purchased is to call your grocery store directly. But, as I found out, your store may not be the best source of information for you, and they may not even know about a recall.
To be safe, your first step should be to throw away any of the food in question, keep your receipt and ask your grocer to refund your purchased price for any of the items.  Don't however, expect to call your grocer to find out if you purchased one of the effected products. They may not be able to accurately answer your questions.
For example, I had purchased some Leeks on December 28th from Newflower Famers  Market in Texas—one of the states affected. When I called the grocery store to see what label the leeks were packaged under, the produce person was unable to provide me with any information or answer any questions about which company they purchased the leeks from. After asking to speak with a manager, the manager told me that the "produce manager was out of the store that day" and there were no crates showing the labeling, so in essence they really could not give me any accurate information about the source of the leeks.  No one whom I spoke to at the store that day had any knowledge or information about the recall.  However, the manager immediately offered a full refund of the product when I informed him about the Little Bear Greens Recall, but  I could still not get any specific info about the packaging company on the leeks.  The Newflower store manager  offered to call  "corporate" office headquarters for me, located in Arizona, but said since this was a holiday it was difficult to contact anyone there, but he did offer to call me back. I declined saying I could call corporate headquarters myself but instead thought I'd better go directly to the source of the information about the product and called J&D Produce directly. 
Even though the company was in the midst of a recall situation, I was pleasantly surprised. After reading the receptionist directly from the number posted on the company's website, I was given two other numbers to call for any questions about the recall or to inquire if the product I purchased had been effected.
J&D Produce supplied these two numbers for consumers to call for information about the recall:
800-485-6054
856-692-6054
Ask for Ralph Defeo
After taking only a few seconds to dial the local number, I was immediately connected to Mr. Ralph Defeo who asked me some questions about the product I purchased, and the date that I had bought the product. It took only a few seconds for him to determine that my item was not affected, however if I had any concerns at all I could take it back to the store for a full refund anyway.  What I learned in this process is that getting answers can be quick and easy, but it's important to know which numbers to call and where to look if you have purchased food that has been affected by a product recall.
If you have questions about the food recall please call J&D produce directly at the numbers I've listed above.  Or if you have any questions about food safety or want to comment about food poisoning feel free to lave your comments below.