As the summer travel season nears, there are many people who will be traveling this year with prescription medications. As always, having a plan for how to travel safely with medication is important. Here are a few steps that will help you have a non-eventful trip if you are traveling with a medicine, so that you'll spend more time relaxing and less time worried about whether you'll have access to your medicine while on your vacation or trip.
Tips Your Doctor May Not Tell You or Know About Medication Management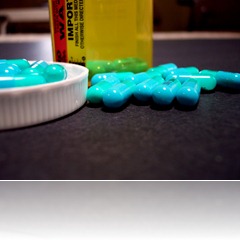 1. Find out from your doctor or pharmacist in advance what forms your medication comes in. For example, some medicines may be prescribed in a pill, gel, tablet, or even injectable form. Don't just assume because your doctor prescribed one version, that it will make the most sense for you to use that particular type of medication on a trip. Normally, traveling with tablets, gel caps, or even creams is going to be easier than traveling with syringes and injectable medications. So knowing what your options are in advance can help you ask your doctor for the type of delivery system that will work best both for your medical condition, and for your peace of mind and ease of use on your trip.
2. If you're already on a particular medication, and you want to know if it comes in a different form you can call your local pharmacist and ask them. This way you will have the different options available and if you visit or call your doctor, you'll know which form to ask for, so that the doctor if amenable to your request, can simply call in a new prescription for you for the medications to take along on your trip.
3. Know any specific requirements for traveling and storing your medications. Some medications are sensitive to heat, and in those cases, traveling with a cold pack can be helpful and a requirement for keeping your medication viable while you are away from home. With summer temperatures increasing, this is very important as there have been cases where patients have died because they took medication that was not refrigerated or kept at a specific temperature, and thus their medication was rendered ineffective causing their death.
4. Use Common Sense: There are specific items which in the medical field are supposed to be "for your convenience" but in actuality do not make for very good sense. For example, a patient who was prescribed a compounded solution of B-12, called methylcobalamin had asked his physician to write out the prescription for a multi-dose vial. Instead, the physician, wrote the prescription order for individually pre-filled syringes. There are many reasons this was not a good idea for this particular patient:
Reasons Why Pre-Filled Syringes Can Be Less Safe Than Using Multi-Vial Dosing Vials
A: If the medication must be refrigerated. Keeping 30 individual pre-filled syringes stored safely in the refrigerator for a 30 day supply, is much more difficult than keeping a 30 ml vial safely stored.
B. Methylcobalamin (B-12) is sensitive to air and light. Having the pre-filled syringes may affect the potency and viability of the medication unless the patient wraps the syringes or covers them, and stores them properly in the refrigerator. Having them covered in the refrigerator makes them vulnerable to a visitor or teenager who may be at the household for the day, grabbing the package when trying to find food, and instead finding pre-filled syringes. Or, if the patient has a party at his house and has only one refrigerator, it can be problematic to try and store 30 syringes safely —-so that the syringes are not exposed to potential guests.
C: Although air travel with pre-filled syringes is possible, it is much easier, faster, and safer for you as a patient if you have a multi-dose vial, instead of a pre-filled syringe, to get through the airport security process.
D: It is also safer for you as the patient to keep your needles and syringes wrapped up in their original sterile containers and to only open them when you need to draw up a dose of your medication.
E: Having pre-filled syringes on a trip leaves you vulnerable to bumping them, and loosing the medication through an error and/or losing some of the medication just from all the jostling and juggling that occurs with any type of travel, whether it be via air, rail, or car.
F: There are some medications in which the dosage may need to be adjusted. If your physician simply writes an order for a pre-filled syringe, you can't adjust the dosage if you need to, therefore if you need a smaller dose during your course of therapy and your syringe has a larger dose pre-filled, you are wasting the medication needlessly.
There are other reasons why I dislike using pre-filled syringes, for most medications, but those are some of the major ones. There are some benefits to using pre-filled syringes mainly because patients are not dealing with having to learn how to draw up a specific dose of a medication, but I'm in favor of taking the time to train the patient on how to safely draw up the appropriate dose of their medicine rather than deal with the drawbacks of the pre-filled syringes. Obviously, if a patient is elderly, and is not capable of drawing up their medication safely than this is another issue, but then there would have to be another entire set of safety protocols put in place for a patient who is either elderly or has some type of impairment.
Note: In allergy cases or sometimes with migraine medicines, using a pre-filled syringe may be the best, and quickest option to use, and in those cases, use your common sense, and talk to your doctor about options before you travel, but in the cases where you are using a medication that must be injected regularly, and it is not necessary to do a "fast" immediate injection for a possible allergic reaction like in the case of some of the medications that are used for anaphylaxis, then having a multi-dose vial instead of pre-filled syringes may be your safest and easiest solution.
5. Keep a copy of your prescription on hand with you at all times
. Don't pack this in carry on luggage or leave it in your room. Your prescription should be physically with you at all times throughout the duration of your trip. This way if for some reason your medication is lost, stolen or otherwise compromised, you can get a replacement prescription while away from home.
Bottom line, before you travel or embark on a vacation, make sure you do your research in advance about any medications you may need. Don't assume your doctor will know the best form of the medication for you to be taking. As always, educate yourself and ask lots of questions, so that your next trip will be stress free, and you'll be traveling with your needed medications as safely and efficiently as possible.