Concussion in Sports: Hidden Dangers Your Doctor or Your Child's Doctor may not be aware of when it comes to sports, concussions, and Traumatic Brain Injury
Individuals and Athletes who have ever had a concussion are at increased risk for another concussion. Each year, U.S. emergency departments in Hospitals treat an estimated 135,000 sports- and recreation-related Traumatic Brain Injuries (TBIs), including concussions, among children ages 5 to 18. Children and teens are more likely to get a concussion and take longer to recover than adults.
Studies have shown that female athletes are more likely to suffer head injuries than boys. Furthermore, high school female soccer players are 68% more likely to sustain a head injury than boys. In high school girls, basketball athletes are three times as likely as their male counterparts to experience  head trauma.
Centers for Disease Control and Prevention (CDC) has recently teamed up with USA Hockey to develop the Heads Up: Concussion in Hockey initiative to offer information about concussions to coaches, parents, and athletes involved in youth sports.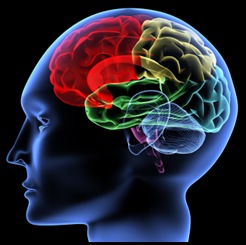 In Canada, ice hockey is the main cause of sports-related traumatic brain injury. Statistics suggest youth 5 to 17 have about 2.8 concussions per 1,000 player-hours of ice hockey while university and elite amateur players sustain rates of 4.2 and 6.6 concussions per 1,000 player hours.
Concussions have forced many NHL players like Brett Lindros and Pat Lafontaine to retire early and others like former Olympians and Team Canada Eric Lindros and Team USA goalie Mike Richter from the New York Rangers to stay off the ice for an extended time because of repeated head injuries eventually leading to early retirement as well. Concussions can have cumulative and lasting effects on memory, judgment, social conduct, reflexes, speech, balance and co-ordination. Key to preventing repeated injuries is to recognize the symptoms of concussion when they occur and knowing how to deal with their effects.
A concussion is a type Traumatic Brain Injury (TBI) caused by a bump, blow, or sudden jolt to the head disrupting the normal function of the brain. Concussions also occur from a blow to the body that causes a whiplash effect. Even a "ding," "getting your bell rung," or what seems to be mild bump or blow to the head can have serious effects, causing problems with memory and concentration, feelings of disorientation, dizziness, ringing in the ears, impaired hearing, blurred vision, sensitivity to sound and light, irritability, depression, and difficulty sleeping. It is advised to seek professional diagnosis, even if the symptoms are mild. The diagnosis may be based upon symptoms alone, or an MRI or CT may be taken to see the extent of the injury.
Neurologists say once a person suffers a concussion, he is as much as four times more likely to sustain a second one. Moreover, after several concussions, it takes less of a blow to cause the injury and requires more time to recover. Troy Aikman sustained several concussions that he publicly admitted to. According to league officials there are about 160 concussions in the NFL and 70 in the NHL each year.
Each year in the United States, an estimated 38 million children and adolescents participate in organized sports with approximately 170 million adults participating in some type of physical activity not work related. Youngsters among the age of 10 to 14 years both males and females have the highest rates of sports and recreation related Emergency Department (ED) visits in Hospitals with Traumatic Brain Injuries (TBI).
CDC estimates that 1.1 million persons with TBIs are treated and released from U.S. Hospital Emergency Departments (EDs) each year, and an additional 235,000 are hospitalized for these injuries TBIs can result in long-term, negative health effects, such as memory loss and behavioral changes. Many individuals who sustain Mild Traumatic Brain Injuries (MTBI) are not hospitalized or receive no medical care at all. An unknown proportion of those who are not hospitalized may experience long-term problems such as persistent headache, pain, fatigue, vision or hearing problems, memory problems, confusion, sleep disturbances, or mood changes. Symptoms of MTBI or concussion may appear mild, but can lead to significant, life-long impairment affecting an individual's ability to function physically, cognitively, and psychologically. Parents, Coaches and Physicians can play a key role in helping to prevent MTBI (Mild Traumatic Brain Injuries) or concussion and improve a patient's health outcomes through early diagnosis, management, and appropriate referral.
Often it may take parents being particularly vigilant and assertive with doctors or team doctors following a sports related head injury because sometimes children are "cleared" to return to a game if there is no obvious sign of confusion or bleeding from an injury. However traumatic brain experts in the field say that even some radiological scans such as MRI may not show damage from a concussion and that specific neurological testing is needed to determine if an injury is still problematic. In most states there are no uniform guidelines in terms of how long it is necessary to wait to return the athlete to play. Parents of children that have been affected by traumatic brain injury may previously have relied on the judgment of coaches and or physicians who were not adequately trained in assessment of risk. And many parents are reporting that their children have been severely impaired from head trauma after returning to an athletic competition too quickly. Because knowledge in this field is still fairly limited even in the medical field, it may be that you as the parent, may be your child's best defense. If you have any concerns about an injury that your child receives in an athletic performance it is always ok to ask that your child be removed from the game and to seek a second or even third opinion if necessary.