Excess Radiation During CT (Computed Tomography) Brain Scans: FDA Investigation Continues and What You Need To Know Now
Yesterday the FDA announced additional safety checks for imaging facilities, radiologists, and radiologic technologists to help prevent possible excessive radiation during CT perfusion scans. This came as a result of the incidences of 206 patients exposed to excessive radiation in an 18 month period at the California Hospital Cedars-Sinai Medical Center in Los Angeles California. There are many reports of this story online, but we are going to show you what you can do now as a patient and advocate for your own health.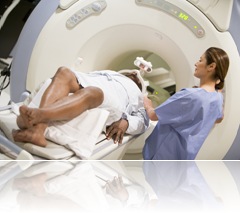 A CT or computed tomography scan is a procedure which uses x rays to obtain images which are three dimensional so that the radiologist is able to view the internal structure of the body. It has long been known that having a CT scan exposes the body to radiation levels that are much larger than other conventional imaging procedures. High doses of radiation can potentially increase one's cancer risk and cause cataracts and other problems.
In the FDA's announcement on December 7, 2009, they note that state and local health authorities are also involved in the investigation and there are now an additional 50 patients found to have received excessive radiation that was up to eight times the recommended level in a CT perfusion scan.
Initially, one manufacturer, GE Healthcare had been found to be the manufacturer in the radiation overexposure cases, but now, the FDA is saying that there is more than one manufacturer involved and that reports from states other than California are being reported as possible excessive radiation cases as well. Patients affected by excessive radiation exposure during scans are reporting redness of the skin or hair loss after their CT scans.
In an article last month published by the Los Angeles Times it was reported that another California Hospital, the Glendale Adventist Medical Center had cases of 10 patients that underwent CT scans and received doses that were three to four times the recommended doses for such scans.
The FDA is making progress in the investigation of this problem," said Jeffrey Shuren, M.D., acting director of the FDA's Center for Devices and Radiological Health. "While we do not know yet the full scope of the concern, facilities should take reasonable steps to double-check their approach to CT perfusion studies and take special care with these imaging tests."
The FDA has recommended that the following procedures be implemented immediately:
Facilities assess whether patients who underwent CT perfusion scans received excess radiation.
Facilities review their radiation dosing protocols for all CT perfusion studies to ensure that the correct dosing is planned for each study.
Facilities implement quality control procedures to ensure that dosing protocols are followed every time and the planned amount of radiation is administered.
Radiologic technologists check the CT scanner display panel before performing a study to make sure the amount of radiation to be delivered is at the appropriate level for the individual patient.
If more than one study is performed on a patient during one imaging session, practitioners should adjust the dose of radiation so it is appropriate for each study.
The FDA requires hospitals and other user facilities to report deaths and serious injuries associated with the use of medical devices. If an adverse event is identified, health care professionals should follow the reporting procedures at their facility. Report these directly to the device manufacturer or to MedWatch, the FDA's voluntary reporting program. This can be done on-line by filing a voluntary report, by phone at 1-800-FDA-1088, or by obtaining the fillable form online, print it and fax to 1-800-FDA-0178 or mail to MedWatch, 5600 Fishers Lane, Rockville, MD 20852-9787.
Note to Consumers: This is yet another example of why it is so critically important for patients to be more informed about their own health and healthcare procedures. Many of us, myself included, sometimes take it for granted that our "doctor knows best" or think that our records and well being are safe and well guarded and would be there when we need them but it's much better to take a pro-active approach towards your own health rather than a reactive one..
1. If your doctor recommends CT (Computed Tomography Testing) or any other medical testing for that matter, ask the following questions:
a. What is the test for?
b. Why is it necessary?
c. What would happen if I delay the test?
d. What are the possible side effects or dangers of the testing? (Ie: radiation exposure etc)
e. What are my options in terms of facilities or places to have this testing done?
f. Cost of the testing/check with your insurer or check around for pricing especially if you are paying out of pocket because the price difference having the same test done at different facilities can be extreme
There are many times when it is necessary to make split second decisions regarding medical testing, for example, if you are in an accident and/or if you need emergency treatment. But for those times when you are faced with a decision regarding whether or not to have a specific test, make sure you know the risks/vs benefits before you schedule your next test.
And finally, as we've reported before, it is very important to have your own copy of your medical records. With any testing that you have performed in the future, it can also be very helpful if you find out what test you had done, and write down in your healthcare notebook (you are keeping one right?) So writing down in your healthcare notebook, the test name, the test date, the manufacturer of the equipment of the test, and then keep all this along with a copy of your test results and ask for a copy of your scans to be put on a CD or DVD. Having your records before you need them is just another way to be a pro-active patient rather than a re-active one. Healthcare today is full of lots of tough choices, but having the information you need to make informed decisions is always your best bet.