Family practice is the broadly encompassing specialty of medicine that deals with the medical care of children, adults, and seniors and a Family Physician is a qualified family-practice specialists. Family physicians possess unique attitudes, skills, and knowledge that qualify them to provide continuing and comprehensive medical care, health maintenance, and preventive services. They stand ready to treat each member of the family regardless of sex, age, or behavioral or social problems. Their medical knowledge encompasses pediatrics, internal medicine, geriatrics, psychiatry, minor surgery, obstetrics, gynecology, sports medicine, and nutrition. Family physicians consider themselves to be specialists in your well being.
Did You Know?  Who was the first female physician in the Unites States?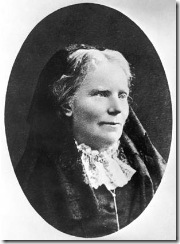 In 1853, she opened the one-room New York Dispensary for Poor Women and Children in a slum area near present-day Tompkins Square Park on the Lower East Side of Manhattan. In 1856 she joined her sister's dispensary, which the next year became the New York Infirmary for Women and Children, today's New York Downtown Hospital, a New  York City Hospital. Staffed entirely by women for decades, The New York Infirmary for Women and Children was consistently listed by the College of Physicians and Surgeons, and by the American Medical Association as a grade "A" hospital. Her name was Dr. Elizabeth Blackwell, the first woman physician to graduate from a modern medical school. Elizabeth Blackwell applied to many medical schools before finally being admitted in 1847 to the Medical Institution of Geneva College  which was part of Hobart and William Smith Colleges, Geneva, NY. On January 23, 1849, Elizabeth Blackwell received her Doctor of Medicine degree graduating on top of her all male class. 
Dr. Blackwell  spent her life opening doors for women in the medical profession, championed many "firsts" including:
Founding the country's first hospital for women
Starting one of the country's earliest medical schools for women – the first medical school to mandate four years of study
Creating one of the first nursing schools in America
Founding the National Health Society
This important moment in the history of women's achievements and modern medicine is being recognized by Downtown Hospital and the City Of New York. New York Hospitals, then began a tradition of progressive care and thinking.  In honor of, Dr. Blackwell, the corner of Gold and Beekman Streets are officially co-named "Dr. Elizabeth Blackwell Place" in honor of Dr. Blackwell's contributions to the fields of medicine, education, and equal rights. In addition, The Elizabeth Blackwell Society has been created to ensure the continuation of Dr. Blackwell's mission through the programs and services of the hospital she helped to found over 150 years ago, the New York Downtown Hospital.
Note: Elizabeth Blackwell image, first female physician in the United States was obtained from the National Institutes of Health, and is in the public domain.
Sources:
Wikipedia: Dr. Elizabeth Blackwell
Hobart & William Smith College website: Elizabeth Blackwell, MD; The First Female Medical Doctor Educated at Geneva Medical College