The Heart Hospital of New Mexico, a leading New Mexico Hospital, has chosen TeleHealth Services as its interactive patient education partner in providing the very best care in a patient-focused environment. Their dedication to their patients is expressed through innovative hospital desi
Albuquerque, NM and Raleigh, NC – April 15, 2010 – TeleHealth Services, the nation's leading provider of healthcare grade televisions and interactive patient education systems, today announced a new activation in the Heart Hospital of New Mexico. Based in Albuquerque, New Mexico, the Heart Hospital has chosen TeleHealth Services as its interactive patient education partner in providing the very best care in a patient-focused environment.
The focus of the Heart Hospital of New Mexico is to provide an environment where innovative technology meets patient-friendly design. Their dedication to their patients is expressed through innovative hospital design and programs that help patients and their families stay informed and comfortable during their recovery. In an effort to bolster these principles, the next step was finding a strategic partner that could provide the hospital with a unique technology offering that would greatly benefit both the hospital's overall patient experience without taxing their internal resources. After thorough investigation of interactive patient education solution providers, the Heart Hospital of New Mexico chose TeleHealth Services because of their full solution approach to the technology.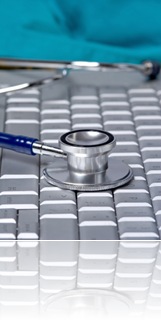 "The concept of patient-centered health care is a core focus for our facility. Increasingly, patients expect hospitals and staff to be responsive to their needs and preferences, to provide them with access to condition-specific information, and to treat them as partners in their care decisions," stated Ron Winger, President and CEO with the Heart Hospital of New Mexico. " The TIGR interactive patient education system is very user-friendly and will empower our patients to be more directly involved in their own healthcare through more accurate, condition-specific health education resulting in higher quality care that's more coordinated, safer, timelier and more effective."
TeleHealth's TIGR on-demand patient and staff interactive education system has been installed in over 450 hospitals across the United States. The interactive patient education system will provide patients and their families with on-demand access to condition-specific patient education content and custom care plans. The new v7 software provides significant enhancements to the overall flexibility and performance of the interactive education solution including a new television driven graphical interface, enhancing the patient usability. The latest version of TIGR was created to offer a multi-dimensional approach to a patient's recovery plan. The uniqueness of each patient and the added functionality allows hospitals to design a care and recovery program based on individual needs and circumstances of each patient. Reaching patients during teachable moments with educational support provides immense benefits in continuity of care, improved patient outcomes, lower costs and reduced remittance rates. It also aids hospitals in meeting facility compliance and accreditation requirements.
"Heart Hospital of New Mexico actively pursues advancement of the patient centered care model based on very specific goals and objectives that support the core principles," said Keenan Hagenburg, TeleHealth's Vice President of Sales. "This vision is proving better health outcomes for patients while reducing the cost of delivering optimal health care. Our on-demand patient education and communication solutions aid in fulfilling these visions and driving these initiatives forward. Our mission is to make our clients feel comfortable in knowing that they can depend on TeleHealth Services, not only as an experienced healthcare technology provider, but also as a full solution provider."
About Heart Hospital of New Mexico:
The Heart Hospital of New Mexico is located on an 8-acre campus near downtown Albuquerque. To learn more about our hospital, please visit the Heart Hospital Of New Mexico Website.
About TeleHealth Services:
With more than 2,500 healthcare clients across the country, TeleHealth Services is the nation's leading provider of integrated technology and communications solutions for the healthcare market. With 50+ years of healthcare expertise and partnerships with industry leading manufacturers, TeleHealth Services is uniquely positioned to offer a full suite of hospital technology solutions that includes:
• Patient and staff video-on-demand education platforms
• Healthcare grade televisions and accessories
• Patient protection and security systems
• Bedside patient entertainment solutions
• The latest educational and entertainment content
• Custom designed communication systems
• Comprehensive design, implementation, and service packages
• Flexible financing solutions
Headquartered in Raleigh, North Carolina, TeleHealth Services is a division of Telerent Leasing Corporation, which was founded in 1957. Telerent is a wholly-owned subsidiary of ITOCHU International, Inc., a U.S. company based in New York City and Global 500 Corporation. For more information on TeleHealth, call 800-733-8610, or visit at http://www.telehealth.com/.
Contact:
Matt Barker
Director of Marketing
TeleHealth Services
919-772-8604
matt.barker@telehealth.com