Cardiovascular Screenings (over a $700.00 value) offered by leading Texas Hospital for Young Athletes
Heart  Hospital of Austin, a premiere Texas Hospital Helps Screen Young Athletes for Cardiovascular Disorders
Cardiovascular disorders are the #1 cause of death in the United States. More than 935,000 Americans die each year from cardiovascular conditions. Generally, when we think of dying from a cardiovascular event we may think of an elderly person. But there are conditions in young people which can cause sudden cardiac death and are never detected until it's too late.
Hypertrophic Cardiomyopathy occurs in every 1 out of 500 athletes and can kill without any warning signs. Worldwide, every 1 in 150 babies are born with some type of cardiac defect.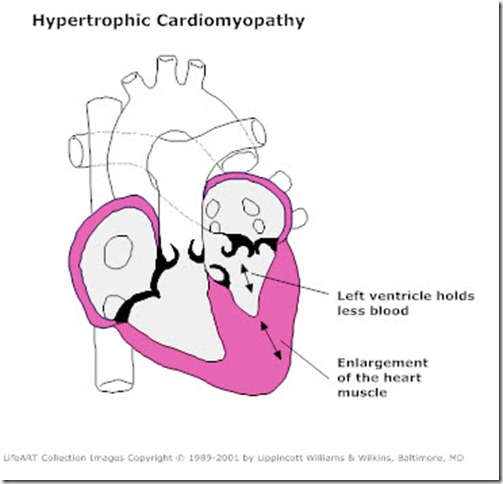 In the case of hypertrophic cardiomyopathy the heart muscle thickens, making it more difficult for blood to travel away from the heart. As a result, the heart must work much harder in order to perform it's job of pumping blood.  In some instances, cases of hypertrophic cardiomyopathy may occur on one side of the heart, meaning that it is asymmetrical.  In younger people the condition is generally more severe although it can be diagnosed in patients of any age.
Young athletes, many of those who previously seemed healthy, if affected by this disorder could suddenly collapse and die during periods of intensive exercise. Thus early detection could be life saving for these athletes. 
Symptoms of hypertrophic cardiomyopathy include:
Angina (Chest Pain)
Fainting particularly during exercise
Dizziness
High Blood Pressure
Feelings of Light-Headedness (especially during exercise of following heavy exercise)
Heart Palpitations
Shortness of Breath
Heart Failure

Other possible hypertrophic cardiomyopathy  symptoms:

Exercise Intolerance
Fatigue
Shortness of breath when reclining or lying down
What is particularly disturbing to some parents and understandably so, is that some  children will not have any symptoms at all. In many cases in children, the very first symptom is sudden collapse and potential death.
Saturday, July 31st, 2010  from 8:00 am. – 12:00 noon The Heart Hospital Of Austin has Free Heart Screenings for Children Ages 14-18 years old.  The screening will be held at the following location:
Heart Hospital Of Austin
3801 N Lamar Blvd
Austin, Texas
Screening is From 8:00 a.m to 12:00 Noon 
* Children must be between the ages of 14-18* to participate and must have a signed parental waiver to receive the screening
The screening is free and takes just five minutes to perform. Results will be reviewed by a cardiologist. This screening has a value of over $700.00.
Donations of $25.00 per screening would be greatly appreciated.
For more information you can call the Championship Hearts Foundation at 512-340-7313