Uninsured Patients – A vicious healthcare cycle for Texas Hospitals
A recent ranking by U.S. News and World Report of 193 top hospitals placed 13 Texas Hospitals  on the list, ranked nationally in various medical specialties. The University of Texas M. D. Anderson Cancer Center in Houston ranked first for cancer treatment, as well as seventh for ear, nose and throat and urology and eighth for gynecology.
Although Texas is fortunate to have some of the best medical centers in the country, the State of Texas has one of the nation's highest percentage of uninsured residents which lead to obvious financial consequences for every person, business and local government in the state who have to make up for the shortfall and bear the extra costs for uncompensated care.
Health care in Texas ranks among the worst in the nation, dragged down by large numbers of uninsured and by the nation's most porous safety net, according to a scorecard and analysis released in 2009 by the health care-oriented Commonwealth Fund.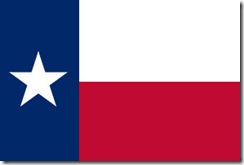 A March 2004 U.S. Census survey reports that an average of about 5.4 million Texans, or 24.6 percent of the state's population, was uninsured, this compared to Minnesota's 8.7%,  the countries lowest. Based on a Comptroller analysis of Census data, Laredo, Brownsville and El Paso had the highest rates of uninsured—one in three residents of these cities lacked health insurance. Houston's uninsured rate was almost 28 percent, while Austin has the lowest ratio of uninsured for this period, at 18 percent. The average rate of uninsured in the United States as of the 2004 census amounts to 15.6%. Texas' share of uninsured children is also higher than the U.S. average. Between 2001 and 2003, 21 percent of Texas children were uninsured, compared to 11 percent nationally.
Texas workers are also less likely to be covered by employment-based health insurance than those in other states. In 2003, Texas ranked 48th in the nation, with only 52.4 percent of Texans having employment-based health insurance coverage.
The survey also reveals that the "typical" uninsured does not really exist. The uninsured are a diverse group that includes people who cannot afford private health insurance, persons who work in small businesses that do not offer insurance, individuals who simply choose not to purchase health insurance, even though they can afford it, as well as those who are eligible—but not enrolled—in government-sponsored programs such as Medicaid or the Children's Health Insurance Plan (CHIP) and recent immigrants. Medicaid pays for health care services provided to low-income, elderly and disabled persons. CHIP insures the children of working families who cannot afford private health insurance but earn too much to qualify for Medicaid.
A 2004 study sponsored by Houston's business, government and community leaders documents the impact of a million uninsured residents in the Houston MSA (Metropolitan Statistical Area). A report of the Harris County Healthcare Alliance found a fragmented and duplicative public health delivery system; inadequate access to outpatient care for low-income and uninsured residents; and an unacceptably high and growing number of uninsured residents who obtain their health care in Houston Hospital emergency rooms.
Federal law requires emergency rooms to provide some level of care to all who need it, no matter if they have a true emergency, or the ability to pay. Uninsured use the Hospital emergency room as their primary health care provider all too often, at the cost of roughly three times of comparable clinic care. A study done by the Greater Houston Partnership released in the Public Health Task Force Report, confirmed that about half the time, the uninsured use the emergency room for non-emergency conditions.
Hospitals are forced to charge insured patients higher prices to make up for losses of uncompensated care or go out of business. This in turn prompts insurance companies to raise business health insurance premiums. Businesses, in turn, may transfer part of the higher cost to employees through higher co-pays, deductibles and premium payments. Public hospitals also may transfer the cost of uncompensated care to the taxpayer through higher property taxes levied to support hospital districts. All this is causing a big hurdle to take for healthcare in the US, and if not addressed will lead to dire consequences for the health and wellbeing of the general public, the healthcare industry and the productivity of the US economy in general.
Mounting financial losses by Texas Hospitals due to the use of their Emergency Rooms by uninsured patient's makes some Hospitals in Texas with the capabilities of becoming designated trauma facilities elect not do so. The financial risk for these Hospitals may well be too high. Houston Hospitals loose an average or more than $2,500 for every admitted trauma patient with losses on some patients exceeding $200,000. Not having enough designated trauma facilities available can have severe consequences for seriously injured patients in need of rapid Emergency Care. If Emergency Rooms including those in Trauma Centers are at capacity they are forced to divert ambulances causing delays to seriously injured patients putting their life at risk.
Diversions and delayed transfers to higher level of care due to Emergency Rooms at capacity can have deadly consequences. A 2002 Harris County (Texas) report documented the death of several individuals due to emergency room diversions. The head of Save Our Emergency Rooms, a business and community coalition, has noted that in 2001, at least eight patients in the Harris County region died when they were turned away from a major trauma facility and sent instead to trauma centers that could not provide full services. As the head of the Houston Public Health Task Force said, "When a hospital is on diversion, it doesn't matter if you own the hospital, you are not getting in.
There seems to be no single answer to the problem of the uninsured. Soaring health care costs and the rising costs of health insurance premiums are just part of it. Many Texas communities and Texas Hospitals  however, have begun addressing this dilemma in many different ways, aiming to find a solution.