Since healthcare needs don't always happen during your doctor's  regular 9:00 -5:00 p.m.  business hours, having a plan for where to go if you or your family needs medical care when your doctor's office is closed is crucial.
The good news is that these days–the emergency room is not your only option for after hours care. As a matter of fact the emergency room can be the most costly choice, and if you're not critically injured, can be the most inefficient means to obtain medical care. So if you want to avoid long waits in crowded emergency rooms where you could potentially be exposed to other pathogens,  and expensive care, here's some options you can choose from if a medical need arises during holidays, weekends, or nights—when your physician's office is closed.

Assessing the Situation: The first thing you want to do is to assess the seriousness of you or your family's illness. If in doubt, of course, the best thing to do is to go ahead and call 911 if you have a medical emergency or go directly to the emergency room if it is safe for you to have someone transport you. You don't get a chance for "do-over's" so in an emergency situation it's always better to err on the side of caution and to have the most skilled care available to you in an emergency —should you need it.

However, if the need is non  life threatening there are generally a variety of options that you have to choose from. Knowing which one is the best for you may require you to do an analysis of your area, and find out in advance of any medical needs, what options you have in your own geographic area for medical care.

The key is to research the medical facilities and after hours care providers in your area BEFORE you need them. Having a plan that you can refer to and knowing where medical facilities are located in advance of any problem, is the most important thing you can to do to help insure that you'll find the best treatment for any medical needs that you may have in the future.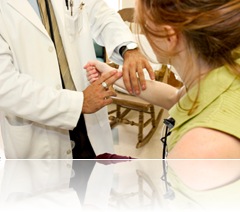 Here are some options for after hours medical care that you may have to choose from:
1. Urgent Care Centers: Some of these facilities offer expanded hours, generally 7:00 or 8:00 a.m. in the morning until 8:00 or 9:00 pm at night. Of course, check out the specific hours in your particular area—some centers may have more limited or even more expanded hours for medical care, and generally these types of facilities are open 7 days a week.
Urgent care centers may offer laboratory facilities, x rays, and even sometimes certain imaging procedures on site–giving you the opportunity to not only receive basic medical services, but if warranted, obtain additional diagnostic tests — all in one place. Costs vary, according to the area of the country, or even your particular city. Some establishments may charge a "flat' fee, which covers all necessary diagnostic testing such as blood work, EKG, or other tests that are applicable to your particular situation and within the capabilities of the facility–all for one price.
Others may have a set fee for the visit, and then charge additional funds for any add-ons such as lab, x-ray, imaging services, etc.
2. Minute Clinics (CVS) or Walgreens (Take Care Clinic ): Offer walk in services located right in selected pharmacy locations in the United States. Other places where walk in care may be offered could even be your local grocery store.
H-E-B in Texas offers RediClinics at many of their grocery stores –giving shoppers an option to receive medical care before or after a trip to the grocery store without an appointment.  Costs for the basic medical services were not listed on the website, but after calling one of their clinics directly I was told that the initial cost for medical services begins at $79.00. On the website the H-E-B folks didn't even include phone numbers for their actual clinics, and when calling the stores individually I was told that they can't transfer the call as each RediClinic has their own phone number. H-E-B Management: it would sure be nice if you provided the phone number on the website with each RediClinic so that prospective customers could actually call the appropriate clinic more easily. 
Walk in clinics of these sorts tend to offer very general health care services: Treating infections, sore throats, performing school physicals, giving vaccinations etc. Can be the most cost effective of any of the options. 
CVS was the only provider that I was able to easily find pricing information for medical visits online with regards to the  different services that were checked for this article.
CVS's  transparency with their pricing options,  making it a quick, easy, one-step option for consumers to find out how much medical visits may cost, in my opinion should be commended. At the time this went to press CVS listed costs for a minor illness exam at $62.00 with wellness and prevention visits ranging from $25-95.00.  This does not include including any laboratory testing, and they state on their website * additional charges may apply, but at least you'll know in advance approximately what the base rate is for your healthcare exam.
Whereas Walgreens Take Care Clinic website, didn't list the basic costs for an exam, and after clicking around on several different pages, I finally  had to resort to calling an 800 number to obtain pricing information. After spending several minutes listening to an automated message and the slightly annoying message that all calls would be recorded, I finally reached an agent who was very pleasant and told me that pricing for a basic visit starts at $65.00 except for in the state of Texas where visits begin at $72.00.   If anyone from Walgreens is listening, please make it easier to find out pricing information on your services and publish this on your website as CVS does. 
Walk in Clinics like you will now find in some CVS, Walgreens, and even grocery stores can be a viable option for seeking health care services after hours.  Generally speaking, there is limited labs or testing that can be done at these types of places. But if you don't want to sit in a crowded doctor's office and/or you need to be seen after business hours or on the weekend, organizations such as these fill an important medical need.
CVS, Walgreens, and the H-E-B walk in clinics all reportedly had specials on sports physicals at the time of the publication of this article. So the bottom line as always is to research the providers in advance, find out the costs of the exam or service that you may need up front, and then make your decision on which one may fit your needs the best. All three types of clinics have mid-level providers that offer care. Meaning that you would generally see a physician's assistant or nurse practitioner for your medical concern.
Tips You Can Use: If you are diagnosed with some type of infection and receive medication for your condition, then getting your prescription filled is quick and easy if you're receiving care from one of the walk in clinics at pharmacies or in a grocery store since you won't need to get in the care and drive to a separate place to obtain your prescription medication.
However, if for some reason your infection doesn't clear up after the initial prescription runs out, let's say for example, in the case of an ear or eye infection, don't plan on calling back to ask for a refill. In most cases all of the places we checked that are of this level, would require you to come back into the store—for another visit, in order to get any prescription refills.

So, these are the times when it may be less expensive and more advisable, if you had an eye infection, let's say for example, to visit an eye doctor  (an optometrist)who could prescribe medication for the eye condition, and in most cases, depending upon the practice, would call in a refill for you if you needed it instead of making you pay for an additional visit.  Obviously, if you only need one visit, and the problem or issue is correct with one visit, then going to the walk-in-clinic may make more financial sense.
3. For Medical Emergencies call 911: Of  course, if you have what you think is a severe medical emergency, like for example, have symptoms of a heart attack or stroke, or severe burns, or some other life threatening medical emergency you should always call 911 and be transported to the hospital by the paramedic squad. Some people make the mistake of trying to drive themselves or loved ones to the hospital–and in a life threatening situation, this can be a fatal error. Rescue squads have equipment on board to stabilize patients, and can also alert the hospital that the patient is on his/her way and give updates on their condition. This can be helpful, for example, if particular staff need to be paged to be on hand in the ER when the patient arrives after medical transport.
Knowing the different levels of care that are provided by various sources, can be not only useful, but life-saving. As always with any type of emergency, know your options, find out where the different types of facilities in your area are located and what conditions they treat. So the next time you are searching for healthcare on the weekend or after hours, you'll know exactly where you can go for medical care after hours.
Take Home Tips for Medical Care After Hours:
* Research and Know Where the After Hours Facilities are in your neighborhood
* Know how to get there and where to park for easy access to the front door
* If you have a child find out in advance what ages the urgent care centers in your neighborhood will treat (Not all facilities offer care to children and/or have restrictions on ages that they can treat)
* Have Emergency Contact numbers handy (ideally posted on a wall or blackboard or by the refrigerator) so that everyone in the household knows where they are
* Know where the nearest Trauma Center and Emergency Room  is in relation to your home for more critical types of medical emergencies that may arise
Walk in Clinics Generally Treat Conditions such as these: (Note: Services may differ from clinic to clinic, so it's always best to call ahead and find out what types of medical care is offered)
Allergies
Bladder Infections
Bronchitis
Pink Eye & Styes
Sinus Infections
Strep Throat
Swimmers Ear
Athlete's Foot
Minor Burns
Sunburn
Rashes
Ringworm
Shingles
Warts
Ear Wax Removal
Mononucleosis
Flu Diagnosis
Pregnancy Testing
Vaccinations Are Generally Offered: Call ahead to find out if the facility has the ones you need and the cost
Wellness Issues: including physicals, health screenings, cholesterol, hypertension, obesity, and  smoking cessation.