The state of Wisconsin and Hospitals in Wisconsin are taking pandemic flu very seriously. At the direction of the Governor, an Interagency Pandemic Flu Coordination Team was created in 2006. The mission of the Team, consisting of representatives from many state government agencies, is to work as a panel to provide guidance and oversight among partner agencies and to develop clear and consistent communications so that everyone in Wisconsin is informed about avian flu and the potential for a pandemic.
Pandemic flu is a worldwide outbreak of illness that occurs when a new influenza virus appears and spreads easily from person to person. A pandemic flu could happen at any time, and would affect people in Wisconsin and around the world.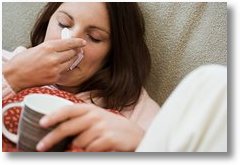 To find Flu Clinics and Hospitals in Wisconsin for either seasonal or H1N1 flu in your community, go to the 211 Flu Clinic Locator and simply type in the desired zip code or simply click SEARCH and Providers are listed in city order. This information is made available from 211 Wisconsin through the generous help and support from partners such as; United Way, community foundations, Wisconsin Hospitals, local government and the State of Wisconsin Division of Public Health. The site on 211 is constantly being updated and should you plan a Flu Clinic or are a flu vaccination provider who would like to be included in this valuable resource directory, we urge you to kindly submit your information through the same site.
The environments in which we live affect our health. The air we breathe, the water we drink the food we eat as well as the region in which we interact, play a considerable effect on our well being. Children and older adults and people with heart or lung diseases are the most likely to be affected by particulate pollution exposure. Airborne particles, the main ingredient of haze, smoke, and airborne dust, present serious air quality problems in many areas of the United States.
Long-term exposures, such as those experienced by people living for many years in areas with high particle levels, have been associated with reduced lung functions, development of chronic bronchitis and premature death. A report by the American Lung Association reveals that close to two thirds of Americans live in areas where the air is so contaminated that it compromises their health and causing some peoples death.
So what has the Flu or the new influenza virus H1N1 first detected in people in the United States in April 2009 causing illness and death, to do with air quality? Initially, very little. However when you consider that the Swine Flu, the H1H1 Flu and the flu in general are all respiratory illnesses and may also infect people which already have weakened respiratory systems, the conclusion changes greatly. Americans with polluted lungs will be more likely to get seriously ill if they encounter an additional disease. A significant number of persons living in the USA are already suffering from preventable respiratory illnesses caused by bad air quality and any additional infection, or illness like the flu, swine flu or H1H1 virus will further complicate a patient's health which already suffers from a respiratory disease.
The symptoms of 2009 H1N1 flu in people are similar to the symptoms of seasonal flu and include fever, cough, sore throat, runny or stuffy nose, body aches, headache, chills and fatigue. A large number of people who have been infected with this virus also have reported diarrhea and vomiting. Like with the seasonal flu, severe illnesses and death has occurred as a result of illness associated with the 2009 H1N1 virus.
Wisconsin currently has a variety of plans which encompass different aspects of pandemic planning. The plans looks at such issues as how to limit the spread of the disease, stretch available resources, and best protect the health and safety of everyone in the event of pandemic flu. Other plan areas include antiviral medication prioritization and distribution, and triggers for response to an influenza pandemic.
Protecting and promoting the health and safety of everyone in Wisconsin cannot be done by State Government Agencies, Hospitals and Health Care Institutions alone. Responding to a pandemic requires the cooperation of everyone. The efforts by partners at the tribal and local government levels, and those of businesses, not-for-profit agencies, community organizations, and faith-based groups continue to play a key role in keeping Wisconsin a safer and healthier place to live.
211 Wisconsin connects people in need with human services. By dialing 211, people are linked to resources, services and information from both government healthcare and nonprofit organizations. From the single mother seeking food for her children to the senior citizen looking for in-home care, a Wisconsin Clinic a Hospital in Wisconsin. 211 bring people and community resources together.
Flu WI, Influenza WI, Pandemic Flu WI, H1N1 Flu WI, Flu Vaccine WI, Flu Clinic Locator WI