Getting ready for Halloween? How about a healthy treat that satisfies your need for sweets, without adding to your waistline. One of my favorites is this quick and easy to make creamy Pumpkin Pudding. Topped with Low Calorie Whipped Cream it's a great way to celebrate the season while watching your weight.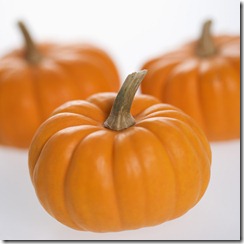 Quick and Easy Halloween Pumpkin Pudding
Ingredients:
1 Box Jell-O Sugar Free Fat Free Instant Vanilla Pudding (1 oz size that serves 4)
1 cup canned pumpkin (put in refrigerator for a few hours before using)
1 1/2 cups ice cold skim milk
1 Tablespoon Cinnamon
1.4 Teaspoon Ground Ginger
1/4  Teaspoon Ground Cloves
1/2 Teaspoon Ground Nutmeg
Directions: Pour cold milk into mixing bowl. Add box of pudding and beat with automatic mixer for 1 minute.  Mix together the dried spices and then add this to the pudding mix, and finally add in the cup of pumpkin. Blend for another 1-2 minutes until completely mixed.   Spoon pudding into individual bowls and chill for 30 minutes to an hour before serving.
Serves 4 people: Each serving has only 77 calories, zero grams of fat, 380 mg of sodium, 15g carbs, 2g of fiber and 4g of protein.
Optional: Add 2 Tablespoons Fat Free Reddi-whip  (the one with the blue lid for only 5 additional calories per serving!)   You can leave the Reddi Whip on Top of the pudding, or even mix it in for extra creamy deliciousness.