From Diagnosing to Solving a Medical Problem: Sometimes the Journey Towards a Correct Diagnosis Can Be A Long One
As I've written many times before, when people go to the doctor we expect that we'll be given "the answer" to our particular medical problem. So we make an appointment with a physician, fill out paperwork, sit in waiting rooms, undress, sit in another exam room, and wait for an answer. When we get "our answer" from the physician we either tell our friends and family that the doctor "solved" our problem, or we tell them that we are "fine" because the doctor found nothing seriously wrong.
The Doctor's Visit
The trouble is, that we sometimes rely too much on what our physicians say. Diagnosing illness is not an exact science. In fact, the opposite is true.
In today's fast paced medical world, your diagnosis may be an effort to simply match your symptoms to a code.    Typically an  ICD code.   What's that you may ask?
An ICD, is an abbreviation for the International Statistical  Classification of Diseases and Related Health Problems.   This ICD code,  is "the standard diagnostic tool for epidemiology, health management and clinical purposes."    The codes are used  to make decisions about many aspects of patient health care. Including,  making determinations about the level of service  that is needed,  helping to validate why a particular type or level of service is justified, and establishing reimbursement criteria.
Yes, the ICD  and other "codes" your doctor uses to categorize your health status , determines the amount they are paid by insurance companies.
Certain conditions receive more reimbursement and may qualify you for a few extra "minutes" of your physician's time, while others may limit the amount of time you are "granted" based upon the criteria for a particular condition.
Therefore, when you enter your doctor's office with a list of symptoms you are experiencing, your doctor likely is making a few very fast decisions.
1) What type of treatment or further testing does this patient need?
2) What code should be used to classify the patient's condition?
Furthermore, with each decision that's made by your doctor other health care professional, there's likely an insurance company ready to question whether or not your symptoms neatly fit into a "code" or "codes".
If not, then chances are your care may be denied, or your physician may have to spend hours explaining their clinical decision.
And if your doctor or health care professional is like most these days, your visits may be limited to around 10 minutes, which is not nearly enough time to provide care in those instances when there are multiple symptoms, or conditions that require some thought.
The reality is that these days that you are just as likely to walk out of your health care provider's office with an incorrect diagnosis as you are to walk out with a correct one.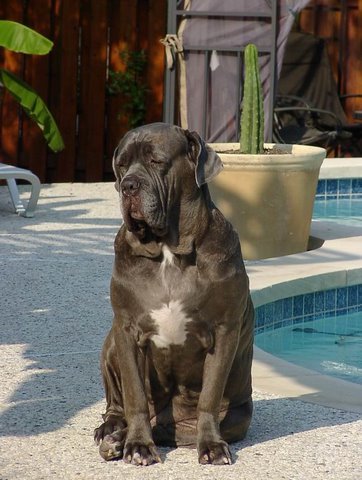 So what does this have to do with my dog, you might ask? Well, my dog has been feeling out of sorts and it seems that veterinarians don't always get it right the first time either.  When my dog became ill and I began trying to find an answer for her discomfort, I got several different answers and incorrect explanations from veterinarians along the way. Thought I'd share the info I received with all of you.
Here's the medical dilemma we faced when dealing with my dog's healthcare .
Vet #1: Said my dog had kidney insufficiency and that I should put her on a low protein, kidney friendly diet. This was only after I insisted on some basic blood work because my gut feeling said there was something wrong. Note: the vet when doing her physical exam proclaimed her very healthy and was going to escort us out of the office without doing any testing, until I specifically asked for blood work. When the blood work came back, it confirmed that there was something wrong.
My instructions were to begin feeding my dog a kidney friendly diet, preferably prescription dog food. So I left the office with a prescription dog food which I fed to my Mastiff later that day for dinner. She promptly threw it up, so I didn't think that food was a good choice for her. I then transitioned into providing my dog with a home cooked diet.
For the next several weeks my dog dined on nutritious and tasty fare. Food so delicious, even Julia Child would be proud. Following the recommendations for kidney friendly foods, I set aside one day a week for cooking. Then bagged the individual portions into zip lock bags which were frozen and then defrosted as needed for each meal. Even with all this, l my dog seemed to be getting worse, not better. I called the vet's office and asked for a referral to a dog Internist, which requires a referral in our city, because  in theory, the Veterinary Internists are generally better at diagnosing problems, and I didn't want to waste time with another visit to the initial clinic because my sense was that something was not right. My dog in addition to feeling worse, began vomiting one night in the middle of the night. This hadn't happened ever before, so I knew I needed to do something and didn't want to go back to the original vet because their recommendations weren't helping. My request for a referral was denied, as the original vet wanted me to go back to them again for another check. I wasn't so inclined to do so, since I wanted a second opinion anyway, and thus began my visit with Vet #2.
Vet #2:
Vet #2 did repeat blood work, gave her a physical exam and said that because her kidney values were all within normal limits, that he didn't think she had kidney insufficiency, but he thought she had something else going on. I was asked to bring in a urine sample the next morning from her first morning urine elimination, which I did, and then I was told she didn't have a kidney issue, but she had a urinary tract infection. So, I then started a regimen of two types of antibiotics, which lasted for two weeks and initially my dog was feeling better. But then, about two weeks after I had finished the antibiotic course, she started feeling poorly again.
In the next installment, I'll share with you what happened next, and then finally what Vet #3 said about why my dog was ill. The experience, although with canine medicine taught me to always question the diagnosis, whether it's for yourself, your family members, or your pets.