When it comes to keeping your heart healthy, your diet is critical. Incorporating new cooking techniques can help you to improve your cholesterol and blood pressure, which in turn will reduce your risk of heart disease.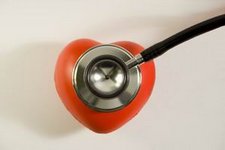 And if you learn to cook healthy for the whole family, you'll lower everyone's risk. Using healthy oils to cook is a great first step in improving your cooking. Olive oil and canola oil are the best oils because they're monounsaturated.
This type of fat actually helps to lower cholesterol and make your heart and blood vessels work more efficiently. Anytime you need to cook in oil, you should use this type. As often as possible, you should try methods of cooking besides frying.
There are many options such as baking, broiling, and grilling that are healthier for your body, but still give great flavor to foods. As often as possible, you should add vegetables and fruits to your recipes.
For example, if you're going to make an omelet, add tomatoes, peppers, or other vegetables to your eggs. Try using egg beaters, for a delicious scrambled egg with zero cholesterol. Adding the vegetables, increases the fiber content and the nutrition you get from your food.
People in today's world are on the go all the time and it's hard to fit cooking into your schedule. But cooking at home almost always is better for you than eating out. One way that you can make sure you get as many meals at home as possible is to double your recipes.
Use one part of the recipe to eat for the current meal and freeze the other part to be used another day. When you get home from a long day and don't feel like making a big meal, you can simply heat up the food you cooked earlier.
Using lean meats is also an important technique for lowering your saturated fat. When you need to use beef for a recipe, choose cuts that are "round" or "loin" to keep the fat low.
Whenever possible, get low fat ground beef for cooking. Drain your meat of any excess oil in the pan, and I also take a paper towel to the meet to blot any oil before adding my healthy sauces. If you can make substitutions in your recipes, lean chicken and turkey often make more sense for your heart health than red meat but be sure to check the cut and nutritional information about the fat content on the label.
Many people make the mistake of eating bland food when they're trying to get healthier. But you need to make sure that the food you cook is still delicious and appealing or you and your family won't be able to stick to eating healthy. So make use of your spice cabinet and find flavorful recipes that you look forward to eating.