Nursing Shortage in USA – Careers in Nursing
As the debate about health care continues, one issue that affects all of us is the availability of qualified nurses to provide care in the United States. Baby Boomers are aging and nursing as a career is one in which the needs in terms of our population will surpass the availability of qualified nurses for many years to come. Studies have shown that nursing care and positive patient outcomes are linked. Safe staffing levels in hospitals and healthcare organizations is critical. But not only is it important to advocate and know what the ratio of RN's to patients is in your local hospital on any particular unit, but the other issue is the dilemma of actually finding and training enough nurses to be available in the workforce.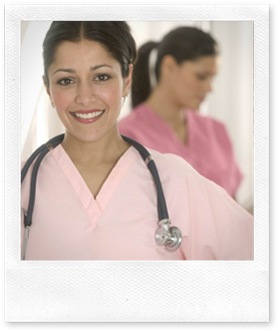 Baby boomers are getting older and the demand for more care than ever and could drive an already strained nursing system in the USA into a nursing shortage that deteriorates exponentially as the population grows older.
America has had a nursing shortage for years, said Peter Buerhaus, workforce analyst at Vanderbilt University School of Nursing in Nashville, Tennessee and by 2025, the country could be facing a shortfall of 260,000 RNs, he said. To make matters worse fewer than four out of 10 nurses will be over the age of 50," said Buerhaus. "They'll be retiring out in a decade. And we're not replacing these nurses even as the demand for them will be growing."
Due to a shortage of Nursing Instructors the capacities of Nursing Schools has been limited in a time when Nursing and Allied Health Schools should be expanding to meet today's as well as tomorrows need for qualified Nurses and healthcare personnel. .
"We've got to find another portal to bring nurses into the profession," said Claire Zangerle, chief executive of the Visiting Nurse Association of Ohio and former chief nursing officer at the Cleveland Clinic.
Although this recession has encouraged new nurses to sign up for school and older nurses to postpone retirement, (243,000 registered nurses entered or re-entered the profession during the recession that began in 2007), this scenario is unlikely to continue as the economy improves again.
Expert's stress that there will be a nursing shortage even if every nursing school is at its fullest due to capacity problems and lack of teaching staff.
The dilemma seems to be on the schooling side where nursing schools capacities are at its limits, graduating as many as they possibly can, while at the same time not being able to accommodate the number of qualified applicants. Take the example of the Columbia University Nursing School in New York, where applicants jumped 20% this year to about 400, noting that the school has a capacity for only half the applicants. "The roster of applicants included professionals seeking a career switch from Wall Street, law and even the opera, says Dr. Mary O'Neil Mundinger, the dean of the school. Making choices between these extremely well qualified applicants is really daunting," she said.
Claire Zangerle from the Visiting Nurse Association of Ohio said her niece spent two years on a waiting list before getting accepted into a nursing school! Not a good sign for a system which should bring more nurses into the healthcare system.
The average starting pay for an RN is about $56,000, according to the American Nurses Association and ambitious graduates can earn as much as $90,000 if they're willing to work long hours, including weekends and night shifts, in busy hospitals.