The Risks of Pregnancy over the age of 35
In an age wherein more and more women have chosen to build their careers before they start a family, it has become a trend to conceive at a later age, with the first babies born when the woman is in her early to mid-30's. In fact, studies show that in the United States, there has been a 30 percent increase in the number of women who give birth at mid to late thirties in the year 2000 as compared to a decade ago. More surprisingly is the almost 200 percent increase in the women age 45 to 50. Statistics have also shown that 1 in 5 women in the States choose to give birth after the age of 35.
Given this trend, it has become more important to understand the risks in pregnancy that comes with age, both for the mother and the child. Women can have complications in pregnancy at any age and women who give birth at 35 mostly have healthy, uneventful pregnancies  and births, however, women at 35 and older do have higher risks for complicated pregnancies and babies with birth defects.
Studies show that the dangers increase during pregnancy because older women suffer from more diseases and may have underlying conditions that were undetected and untreated prior to becoming pregnant. Conditions that may not have impacted the body while not pregnant, can surface during a pregnancy and possibly have adverse consequences.
Here are the risks to both mother and baby as well as advice on how to avoid and manage them: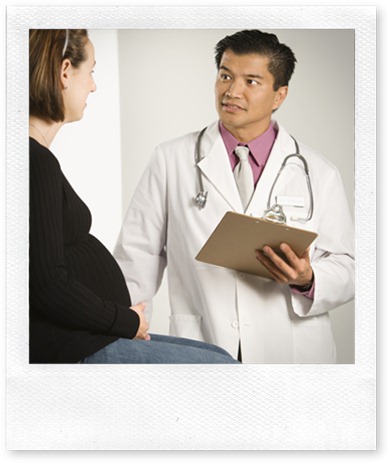 Risks to the Mother and Pregnancy
· Fertility. A woman's fertility dramatically decreases as she reaches her thirties and markedly, when she reaches forty. Women who are older might need the aid of fertility treatment (such as in vitro fertilization) to be able to conceive at all. If you have been trying to conceive unsuccessfully for 6 months, it is advised that you seek your doctor's advice for fertility treatments. Conversely, a woman's  chances of getting twins or multiples actually increases as she grows older.
· Preeclampsia. Is a condition wherein the blood vessels constrict and comes with high blood pressure. This is why it is important to constantly monitor a pregnant woman's blood pressure. Preeclampsia results to lower blood flow to the woman's organs as well as the baby and may lead to an early delivery to relieve the pregnant woman.
· Gestational Diabetes. This is a type of temporary diabetes that occurs during pregnancy when the woman is not able to provide enough insulin to counter the increase of glucose production which happens to ensure that the baby is fed. This may be detected to the test and can be treated without risking the pregnancy. Gestational diabetes however, can increase the woman's risk to develop type 2 diabetes after pregnancy.
· Placenta Pravia. This basically means that your placenta is unusually low and is bad news when you are near your due date. This may cause bleeding and may lead to an early delivery via c-section.
· Ectopic Pregnancy, and Miscarriages. According to the March of Dimes, a woman's chance of getting a miscarriage with age is such:
▪ About 20 percent at ages 35 to 39
· About 35 percent at ages 40 to 44
· More than 50 percent by age 45
She also has greater chances of getting an ectopic pregnancy or a type of pregnancy where the baby is lodged outside of the uterus, usually in the fallopian tubes. This can be caused by scarring or blockages in the woman's tubes due to past infections. Such a condition will require a forced abortion because the baby will not be able to grow and the woman may suffer from internal hemorrhage if the embryo is not removed.
Risks to the baby
Down Syndrome
Findings reveal the following figures as the increase for the risk of having children with Down Syndrome as from the March of Dimes
At age 25, 1 in 1,250
At age 30, 1 in 1,000
At age 35, 1 in 400
At age 40, 1 in 100
At 45, 1 in 30
At 49, a 1 in 10
The baby may also suffer from other chromosomal abnormalities and it is important that woman goes through screening and/or diagnostic exams to know if your baby has the risk for a birth defect.
Obesity and Diabetes
An older woman has an increased risk to have babies who have diabetes which in turn may facilitate obesity since the mother's risk for gestational diabetes is increased as she ages.
Having a baby after 35 may also increase the chances of having a c-section delivery, an underweight baby (less than 5.5 pounds) and even stillbirths. Women who are pregnant or plan to conceive at this age should consult their doctor, have thorough tests to identify any pre-existing conditions, be abreast how this will affect you and the pregnancy and learn how to manage their weight without any long-term adverse effects on the baby.