If you have an Acne Problem and are not sure where to turn for acne treatment because you have lost your job and are without health insurance, you may have some options for free health care treatment.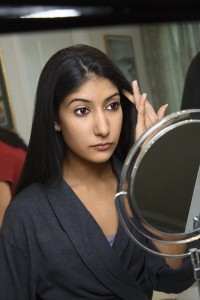 Walgreens pharmacies announced a new program offering free healthcare programs including skin disorders such as acne, for selected patients who qualify. In order to receive the free services, patients must have lost their jobs on or after March 31, 2009 and have no health insurance. Quest Diagnostics is also offering free routine laboratory testing in conjunction with this offer for qualified patients as well.
Acne can develop at any time but may be particularly troublesome during the adolescent years when self esteem issues are so important. Hormones may also play a role with regards to acne, so having a complete medical exam and checkup is recommended to devise an individualized acne treatment plan.
Patients with acne may have skin redness, dry skin in some areas, and oily areas in others, itching or skin sensitivity if using some acne treatment products. It may be best to have your acne condition evaluated by a qualified health care professional, such as the certified nurse practitioners or physician assistants in the Walgreens Pharmacy Take Care Clinics. To find out more or schedule an appointment for your acne problem click on the find acne treatment link.