Preparing for Surgery – Things to Know Before your Surgery
Having surgery can be stressful, however, knowing in advance what to expect will help alleviate some of your stress.
In another article we'll cover some of the more typical things you can do in order to prepare for surgery. But in this article, we're going to focus on some of the things that most patients are not told before surgery that can directly impact your health and recovery process.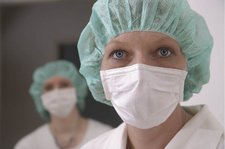 Surgical Preparations you May Not Know
You may find it hard to believe but there are ladies who show up to check in to the hospital or surgical center who are wearing makeup. This can be dangerous for a number of reasons.
1. Eye makeup- Should always be removed and not worn at all for any surgical procedure. Wearing eye makeup could potentially permanently damage your vision if the mascara flakes off and into your eyes during your operation, so please leave the eye makeup at home.
2. Facial makeup – It is also a good idea not to wear any makeup for your procedure. This will make it easier for the medical team to monitor you and watch for skin color changes during, throughout and after the procedure.
3. Bring a written list of all medications that you are currently taking, including aspirin, and other herbal remedies along with the dosages that you are taking for each one. You should have discussed this with your surgeon at least two weeks in advance of your operation to make sure what medications are safe to continue and which ones if any your doctor wants you to stop taking before your surgery.
4. You should stop eating any solid foods before your surgery after midnight of the night before surgery. Clear liquids can usually be continued, but check with your physician about any specific eating/drinking restrictions and instructions for your specific condition. Follow the instructions that your doctor and medical team have given you about when to stop eating, what you are permitted to eat or drink. Most of the time, it is not permitted to have gum or hard candy on the day of your surgery. It is ok to brush your teeth, but make certain that you do not swallow any water the morning of your operation.
5. If you have any infections even minor ones like the cold or flu, let your doctor know immediately as sometimes even minor illnesses may make it necessary to delay your surgery.
6. Use an antibacterial soap to shower with either the morning of your surgery or the night before. This can be helpful to prevent infections and it may be a few days before you are permitted to bathe following your surgery.
7. Talk to your doctor in advance about pain medications. Ask what type of medications you should expect to be given and for how long you will be taking pain medication.
Note: Most patients are surprised to find out that some of the more popular pain relievers like Hydrocodone that are prescribed for pain control after many types of surgeries can be very constipating. Find out in advance what the side effects are of the particular pain medicine that your doctor plans on prescribing so that you will be prepared to deal with any issues like constipation from your pain medicine. If you know constipation is a good possibility, then you can ask your doctor about increasing fluids once you can safely drink following your operation and even about starting either a stool softener or having something like Benefiber already available for you at home for when you are discharged. Being prepared with the small things can be so important because the last thing you will want to deal with one you are released home is an unecessary trip to the store to purchase items that could have been obtained prior to your surgery.
Stay tuned for additional articles about how you can prepare for surgery and it is the well prepared patient who can reduce their stress and have a more successful outcome for their operation. Always ask lots of questions and make sure you know how you should prepare before you enter the operating room.