Summer Heat and Medication Safety: What you Should Know About Thyroid Medication and Warm Temperatures
As most of the nation struggles with a heat wave that has brought record high temperatures, there is a hidden risk for many patients who take prescription medications. Some medicines, including thyroid medication, must be kept at what's referred to as "controlled room temperature."  Controlled room temperature is the temperature range from 68-77 degrees Fahrenheit, or 20-25 degrees Celsius.   Anything outside of this range can affect the stability and potency of your medications.
If you are taking any other medications along with thyroid medication, make it a point to ask your pharmacist about the proper temperature for storing your medicines.  Thyroid medication should also be protected from light and moisture, so storing it in the bathroom or in a cabinet by the stove where you are cooking is not a good choice either.
And of course, the summer vacation period, especially this season, brings extra challenges to patients needing to take medications with them when they travel.  Here's some guidelines you can use if you are planning an upcoming trip.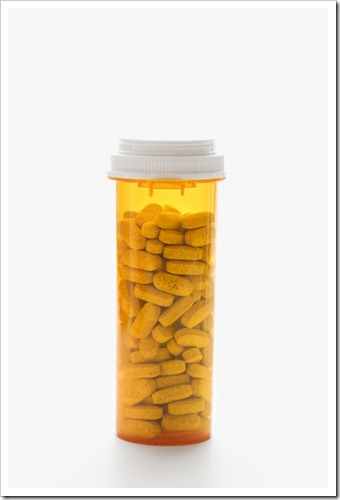 Don't
1. Never store your thyroid medicine in the trunk of the car in a suitcase
2. Don't pack your thyroid medication in luggage that will be checked on an airplane (both car and airplane temperatures are much too warm and the potency or effectiveness of your medication can be affected)
3. Don't store your thyroid medicine in a purse and then leave your purse in a hot car, or on a beach while your vacationing
4. Don't bring the entire bottle of prescription medication with you while on vacation. Ask your pharmacist for a spare bottle (and a separate label) so that you can separate your medication and only take with you what you will need (with some extra's built in so that you don't run out of your medicine in the event that your trip home is delayed.)
Do:
1. Carry your thyroid medication with you on the plane or keep it with you in an air conditioned car during travel times
2. Find a safe place in your hotel to store your medicines. Some hotels have safes in air conditioned areas of the hotel or safes in the rooms which can be an option for safe storage while you're away from your room or while you're outside enjoying warmer temperatures during your holiday.
3. Ask your pharmacist about temperature guidelines for storing all of your medications so that you will know and understand how temperature affects all of your medicines
4. If you need to take a dose of medication with you while out on an excursion you may want to invest in a cool pack that you can carry with you and then store your medicine in the cool pack to protect it from heat. It's important to investigate the proper storage devices before leaving on vacation because some medications can actually freeze if they are put in a cooler with some regular ice.  Having medications frozen or below the manufacturer's recommended storage temperature can also render the medicine ineffective as well.
The best advice is to ask questions and find out in advance about storage requirements for any medications you may be taking. Then develop a plan for how much medicine to take with you, and figure out in advance how you will store your medicine.  It is also a great idea to always carry a copy of your doctor's prescription for the medication so that you are not detained for questioning, especially if you are traveling by air.   Having a plan in advance for storing thyroid and other medications can help make sure that your vacation is enjoyable, and that both you and your medication will remain safe.  Enjoy your holiday!