Patients continue to report shortages and difficulties in obtaining Natural Thyroid Hormone or Natural Thyroid Medications.  RLC Labs the manufacturer of Nature-Throid and Westhroid,  two natural desiccated thyroid hormone medications, continues to report a message on their product information hotline 877-600-4752  that states that they are shipping out 65 mg tablets or 1 grain tablets of their Nature-Throid product to pharmacies. Today, February 3, 2010 when I called to check the hotline, their message has not been updated since January 4th, 2010.
Because we are continuing to have e-mails and inquiries from patients about the shortage of natural thyroid hormones, we will be providing additional information this week on options for patients who may want  to consider using a compounding pharmacy that can compound natural thyroid hormone for you until the backorders and shortages of the manufactured product is resolved.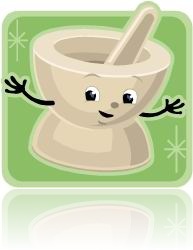 One more issue to report for thyroid patients. Many of you, including myself, were previously taking Armour Thyroid, produced by Forest Labs. During the Spring of 2009 when Forest changed the fillers in Armour Thyroid, there were many patients, again, including myself, who experienced  a return of hypothyroid symptoms and whose lab tests reflected low thyroid levels which either required an increase in dosage, or for some patients, a complete change of thyroid medication to provide alleviation of symptoms. We have had comments, emails and letters from patients advising us that they have had heart palpitations, headaches, hair loss, fatigue, constipation, and high blood pressure. Some patients state that their blood pressure, while never previously high or an issue before, had risen after the Armour Thyroid was reformulated. Although it is too soon to know exactly why these reported changes occurred, one way that patients have been coping is that if they were having new or disturbing symptoms when taking the newly reformulated Armour Thyroid, have changed to another brand of natural desiccated thyroid hormone. So many of you had written in to say that you were using Nature-Throid or Westhroid, the same medication just under different brand names, but manufactured by RLC labs, but are continuing to experience difficulties in purchasing Natural Desiccated Thyroid Hormone product in your local area.
In tomorrow's update we'll have information on compounding pharmacies, what questions to ask your compounding pharmacy, and how using a compounding pharmacy may give you additional choices in terms of being able to obtain your Natural Desiccated Thyroid Hormone Medication until more supplies are shipped out to receiving pharmacies.
If you have questions you'd like us to answer about compounding pharmacies, please use the comment form below to ask your questions. We'll do our best to answer as many as possible and thanks for letting us know that you are interested in finding out more about compounding pharmacies and natural thyroid hormones.