Many thyroid patients and physicians who treat them are left scrambling to find alternatives as a nationwide shortage of desiccated thyroid hormone leaves many patients in the dark about how to refill their prescriptions.
Patients taking any type of thyroid hormones often must spend days, weeks or even months to optimize their dose of thyroid hormones. And once their dose is optimized, it is important to monitor and adjust the thyroid hormone levels in the body. In the early/late Fall of 2009 patients all across the United States found themselves standing empty handed in pharmacy lines after being told that their prescriptions for natural thyroid hormones could not be refilled.  Changing medication, even to a different brand of medication, can be frustrating. Sometimes because of the different fillers used in the making of each medication, patients can respond differently.  Furthermore, there have been reported many instances of inaccurate or misleading information given to patients, including some pharmacists who reportedly told patients that natural thyroid hormone was being taken off the market, and they would have to ask their doctor to change their prescription to a synthetic version or man-made type  of thyroid hormone because they would no longer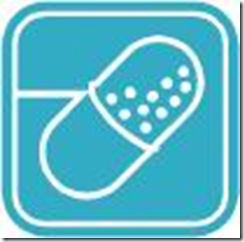 be able to get the natural thyroid hormones.
Here is an update on the situation and some information that I hope will help any thyroid patients get through this crisis.
1. There is as of September 2009, a shortage of Natural Thyroid Hormone in the United States so it may be difficult to refill your prescription for Armour Thyroid or Nature–Throid™, two of the more popular natural thyroid medication brands. If your local pharmacy does not have any additional natural thyroid medication in stock there are some options in terms of getting additional natural thyroid medications and they are listed a little further down in this article.   Several factors may have contributed to the shortage of the Natural Thyroid Hormone.  In the Spring of 2009, an unannounced reformulation of the popular natural thyroid medication Armour Thyroid had patients wondering what had happened when their TSH levels reportedly started to rise and/or they had a return of hypothyroid symptoms that had previously been relieved. Many patients chose to utilize another natural thyroid medication called Nature Throid and the small company in Arizona, became deluged with orders for their product. Because this is a non-synthetic version of thyroid medication, there are raw materials that must be obtained in order to produce the medication, and the company that produces Nature Throid simply faced a higher demand for their product than they were initially prepared to produce. The company states that they expect to begin shipping out product again during mid to late November. Additionally, Forest Labs, manufacturer of Armour Thyroid has been out of stock of their medication as well.
Here is the announcement that Forest Labs posted on their website: (This was taken from the website 9/29/09)
"Updated Statement from Forest Laboratories Re: Availability of Armour Thyroid:
Forest Laboratories understands how frustrating the back order situation of Armour Thyroid has been for patients, and we apologize for the supply interruption.
A supply of powdered Thyroid gland, the active ingredient of Armour Thyroid, has been made available to Forest by its supplier. Forest has produced and shipped a limited supply of 1 grain, also known as 60 mg.
We understand that this limited distribution will not meet the current anticipated demand for the product, and we continue to work diligently to meet demand.
Although Forest is addressing the backlog of Armour Thyroid as quickly as possible, we are not prepared at this time to give a definitive date by which the product will be fully restocked. Please check for future updates on the availability of Armour Thyroid through the Forest product availability toll-free hotline at (866) 927-3260.
In the meantime, we encourage patients to speak with their physician regarding appropriate treatment for their condition. "
2. If you are running low on your medication, it is possible at the present time to still obtain natural thyroid hormone from a compounding pharmacy in the United States. Even some larger chain pharmacies such as Walgreens may have a compounding option available at specific locations in your area. Make sure to check on the pricing as well so that you are not shocked at the cost of your medications if you do end up using a compounding pharmacy to fill your prescription.  One of our readers takes 195 mg of Nature-Throid per day that cost her 35.69 to fill her prescription for a 90 day supply  in August of 2009 using a Safeway Pharmacy. This breaks down to around 11.90 per month for her thyroid medication or .39 cents per day. Now, the same prescription if she ordered it to be compounded in her area, would cost 56.00 for a 30 day supply, which equates to 1.86 per day.  And because of the shortage, the pharmacy would only fill a 30 day supply.
3. OTHER OPTIONS TO PURCHASE NATURAL THYROID MEDICATIONS
Canadian Pharmacies have been reported by many patients to be both helpful and prompt in getting out their medication to them.  Here is a list of the pharmacies and pricing we were able to obtain as of 9/29/2009. As you can see, many prices have gone up significantly since September 9th, when we last checked prices.
* Note: You will Need a health care provider's prescription in order to order from any of these Canadian sites.
The name of the Natural Thyroid Medication in Canada is Called "ERFA" or just Thyroid.  Here is an excerpt from the manufacturer of Thyroid in Canada in terms of the ingredients:
Note: Taken from the Erfa website on thyroid: "Each tan-colored tablet, embossed PD, contains: desiccated thyroid derived from porcine thyroid glands 30 mg, 60 mg or 125 mg. Nonmedicinal ingredients: cornstarch, magnesium stearate, sugar and talc. Energy: 1.2 kJ (0.28 kcal)/30 mg tablet; 1.1 kJ (0.26 kcal)/60 mg tablet; 2.2 kJ (0.52 kcal)/125 mg tablet. Gluten-, paraben-, sulfite- and tartrazine-free. Bottles of 500. 30 mg is also available in format of 100. Store at controlled room temperature 15 to 30°C."
Call the pharmacy first and ask if you have any questions before ordering.
Also: some of the Canadian pharmacies will ship the medication with an ice pack. Thyroid medication as a general rule does not need to be refrigerated, but it should also not be exposed to high heat for extended periods of time. Some of the delivery trucks even in the fall weather can get upwards of 100 degrees, which would not be good for thyroid medication, so either call first and ask the pharmacy if they will ship with an ice pack, or put this in the special instructions field when you order the medication if you are choosing to use this route. If one site is reporting being "sold out" or down, just continue down the list and check additional options.
77 Canada Pharmacy: As of  September 9th, 2009 the price was $81 for 300, plus a flat $14 express ship­ping fee.  On 9/29/09 price showing on their website was $120  for 300 plus the flat rate shipping charge, so a substantial price increase. Talked to them on the phone. Very helpful representative, they were willing to ship with an ice pack if you put your request in the special instruction/s filed.
Can Drugstore:  60 mg 100 pills $47   Shipping 9.95 per order, unless order is above 99.00 then Free Shipping
Canada Drugs Online:  60 mg — 100 pills $45     Shipping from Canada to the US is 10.00 per order and takes between 5-15 business days
Cross Border Pharmacy (same as Canada Meds)  60 mg — 500 pills $62 (listed on 9 /29/09 at 60 mg –500 pills for $119 —big increase in price)
Discount Rx Mart 60mg 300 pills $49 on 9/09/2009,   up to 60mg 300 pills $54.69 on 9/29/2009  (this site says Thyroid/Armour Thyroid) but they also say it's marketed under the name Thyroid in Canada       * Free Shipping to the US (allow 7-10 days to receive your prescription)
Doctors Solve:   60mg 100 pills $47   Shipping: 9.95 US for Shipping: they state cold pack items are 15.95 for shipping
Universal Drugstore: 60 mg — 100 pills $11 as of 9/9/2009:
on 9/29/09 price was 60 mg – 100 pills $19                300 tabs 60 mg were $51.50
Shipping from Canada to the US (5-10 days and flat rate of 7.00) is listed on their website per package
Pharmacy Online  60mg — 100 pills $22.64,   300 tablets 35.49     Shipping to the US is 9.95 per order
Northwest Pharmacy  60mg 100 pills $34.99 on 9/9/09        up to 60mg 100 pills $52.49 on 9/29/09
Note: They are listing their Thyroid medication on their site as Armour Desiccated Thyroid, but other pharmacies I checked with are out of Armour and have it reported as being on backorder for an extended time.  Shipping: flat rate 9.99 per package
4. DIRECT FROM THE CANADIAN Thyroid  Manufacturer:  You can also go directly to Erfa, the Canadian manufacturer's website, place your order online, then fax or email your prescription into the company and you can order your Natural Thyroid Hormone Directly from the Canadian Manufacturer
(Dosage would be the same as Armour Thyroid)
Pricing as of 9/29/2009:  60 mg –100 pills 39.00, (500 tablets 60 mg strength are listed at 70.00 USD) so this may be a better deal then just purchasing the 100 tablets. Shipping however, is expensive on this site. When I filled my shopping cart with 2 bottles of medication (shipping came out to 30.00) 20.00 for shipping plus an extra 10.00 for "handling", so the medication was more reasonable on this site, but the shipping charges were much higher than any of the other sites, so just compare what strength you need if you are ordering and make the best choice for you.
Note: Again, be careful about the shipping options if you are choosing to use an International Pharmacy or ordering from Canada. Ask if the pharmacy offers an ice pack to be placed in the container so that your thyroid medication is not exposed to high heat during transport.
5. Other Overseas Pharmacies: According to a reader there is a GERMAN PHARMACY that will send natural thyroid abroad. No shortages were reported as of 9/29/09 and they will compound the medication for you. GERMANY'S THYREOGLAND from Munich,  Kloes­terl Apo­teke, Walthers­trasse, 80337 Muenchen. Phone: 089 54343211
If you find other options or updates on pricing, please let me know and I'll keep this page updated for you to use as a resource.