Healthy Dieting Help
When your watching your waistline, it's obviously easier to control the number of calories your consuming when you cook at home. But sometimes dining out is your only option. 
So that you don't find yourself on the wrong side of the scale, here's some helpful tips you can use today to keep your calories down while you enjoy a meal out.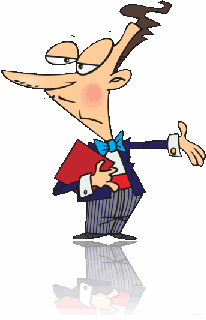 1. Say no to the bread basket: It's much easier to ask your server NOT to even bring bread to the table, instead of trying to deny yourself the bread during your entire meal. Don't even tempt yourself by the smells of bread—just ask the server to skip the bread entirely. Note: calories in bread items vary, but don't think that the word lowfat means that you can indulge. Mimi's Bakery and Restaurant offers a Low Fat Blueberry Muffin for 439 calories, vs a Pumpkin Muffin for 498 calories: both of these have the calorie counts of almost an entire meal! A Baguette can cost you 477 calories, for just one roll. Not easy to work off either as most of us would have to exercise moderately for one hour just to work off this one piece of bread.
2. Watch What You Drink: Plain water is best with a lemon or lime if you wish to add some flavor. If you want something a bit more festive you may want to order some sparkling water with a lemon/lime twist.   Think one drink of soda can't hurt you? Think again, a large 26 oz soda can have up to 330 calories. And a large McDonalds milkshake will set you  back 582 calories.
If you must have something other than water try unsweetened tea or even sip on a decaffeinated warm tea along with some water during your meal.
3. Substitute Healthier Meat Choices:  Prime Rib may sound good on the menu, but a 12 oz serving of this meat entree will cost you 1,445 calories.  Sirloins that are 12 oz have 877 calories and a 14 oz New York Strip Steak has 819.  Try  having a black bean burger without the bun, only 200 calories at Chili's, or  the Guiltless Grill Salmon, which has 480 calories.
Even Mimi's which we profiled earlier on the bread options has comfort food: Grilled Meatloaf and Gravy for 493 calories. Ask for the gravy on the side to reduce your intake even more. If you must have some gravy, simply dip the tip of your fork into the gravy and then take a bite of your meatloaf. 
Mimi's also has a Blackened Mahi Mahi with Lemon Caper Butter Sauce for 375 calories, or get this entree grilled for only 340 calories. Add in a side of steamed vegetables to complete your meal which only adds approximately 30 calories.
4. Watch your portions: Sometimes restaurants super size items, and you don't need or want the entire entree. Splitting a meal can help you control your waistline as well as save money.  If you're dining alone and don't have anyone to split your meal with, then simply eat half and ask for the rest to be sent home with you for another meal.
5. Pass on the heavy or large dessert items: If you must have something sweet ask for fresh fruit, plain or a small portion of yogurt or ice cream. Another option is to share one dessert among several friends. But beware, the calorie counts on some of the desserts at restaurants may shock you. So the best thing is to avoid temptation or to research the calorie counts ahead of time so you'll know what you're eating.
6. You know the rule about never going shopping when hungry? The same thing applies when going out. Don't wait until your starving – to eat any meal. Otherwise you're just setting yourself up for failure. Plan to succeed and one way to do this is to have a small snack before you leave for the restaurant. Choose a low fat cheese stick (around 60 calories) or some apple slices with peanut butter.
Other calorie counting tips for dining out: Look for items like  grilled fish and plain vegetables at restaurants.  Ask how  the food is prepared and if it's possible for the chef to hold the butter.  You can still eat only 1/2 of your meal as a serving of meat is the size of a deck of cards. Most restaurants will give you at least double this amount, so be aware of your portion size.
Eating out doesn't have to put pounds on your waistline. By taking a few precautions before you walk out the door, you can be more healthy and ready to show off your trim figure throughout the entire year.